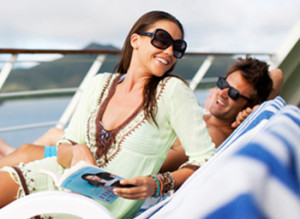 Cruises are continuously increasing in popularity because of the all-inclusive features, and the affordability of taking a fun family holiday without elaborate planning or excessive budgeting. Once thought of as accommodating only the elite, sea travel has become commonplace today thanks to modern technology and innovative engineering. The industry continues to evolve and still offers the utmost in luxury dining and entertainment; and now also provides amenities for the moderate budget. Families travelling with children especially love the inclusivity of meals and activities, along with the additional security features. Singles may prefer to relax and enjoy a cruise designed for adults, many of which include partying, gambling and dancing themes.
Cruise Vacations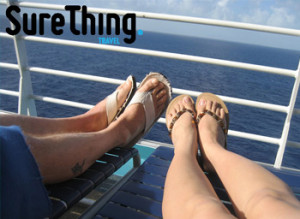 Cruising has significantly transformed over the past forty years, and is known more now for pleasure rather than a necessary transportation mode. One tour aboard a ship built within the last decade will convert even the staunchest landlubber and have them packing for the next trip! The first exotic locations to benefit from the tourism of regular luxury ships were the Caribbean islands. The industry took this area by storm and new ports were built, creating jobs and a welcome boost to the overall economy. It was just a matter of time before luxury resorts and other lodging options began cropping up throughout the area, and eventually throughout the South Pacific for the Australian and New Zealand markets.
These new choices have opened up a whole new world for travelers on just about any budget. Depending on the length of the holiday, individuals or families may choose a cruise & stay package that includes the ocean travel, as well as lodging accommodations at their choice of destinations. Because the cruise line likely has a schedule that includes frequent stops to the most popular ports, returning on a convenient day and time is usually no problem. To further increase convenience, we now offer the option to arrive at the starting port city as many days in advance as you wish, and the option to leave the departing point as late as you wish – with the ability to include hotel accommodation in your holiday package to make your trip as flexible as possible.
Choosing a Destination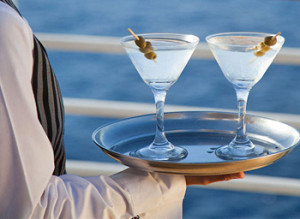 Cruise lines cater to a growing number of customers who want to literally 'sea' the world. Most commercial passenger ships have fleets dedicated to one or more popular destinations.
Whether you fancy an all-inclusive European rendezvous, an exotic South Pacific cruise, or a more serene view of New Zealand, booking with us now may be the perfect way to complete your fantasy! Choose from cruise-only trips, cruise & stay deals; or select another combination and you'll still get a great deal and a memorable vacation!
Email us at enquiries@surething.com.au or Fill the form below to take the first step in booking your trip of a lifetime on board one of the many luxury cruise lines! See you aboard….