When planning a cruise, it can be very difficult to select the ideal cruise. There are several respected companies which offer Pacific seas cruises with different options, to suit a variety of traveller requirements.
P&O – Pacific Cruises
P&O have long held a reputation for a family friendly atmosphere with great value for money. Their fleet of ships have a number of routes around the Pacific, and the world, to suit the most adventurous of travellers, while still making room for rest and relaxation. They have an international crew who pride themselves on a friendly, fun atmosphere for passengers to enjoy. Their family friendly reputation is bolstered by the award winning kids clubs on board, which is staffed with qualified child care professionals.
The activities on board the ship cater to all, with a vast array of fitness classes, demonstrations, entertainment shows, quizzes, music and themed nights to occupy the daytime and evenings. Cocktail evenings have been substituted for the more formal nights, which have a more relaxed dress code and provide a less intimidating atmosphere.
Princess Cruises
Princess has many of the activities and facilities which you would expect on cruises, with the addition of a variety of innovations. These include programs of learning, which offer passengers the opportunity to take classes in a variety of subjects from ceramics or cookery, and photography or computing. There are also unique on-board features such as the integrated Nintendo Wii fit system which allows tournaments and matches of passengers to be played and shown on screens throughout the ship; including huge LED screens which allow passengers to enjoy movies and entertainment poolside.
Princess allows passengers to tailor their cruise with added touches of luxury, such as the Chef's Table package. This dining experience begins with champagne and canapés in the galley before a mouth-watering tasting menu of multiple courses with wine pairings. There are also additional cabin features which are worthy of any fine hotel you would find on land.
Royal Caribbean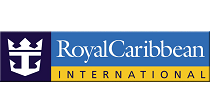 This company offers a fantastic range of routes across 160 destinations. The Radiance of the Seas offers passengers amazing views, with a nine storey high glass atrium and floor-to-ceiling windows to revel in the spectacular views. It also features a nursery, VIP lounges and eight new dining options to add to the wide variety of culinary choices. Her sister ship, the Rhapsody of the Seas, is more targeted to adult travellers, including a specific pool for adults only, spa, casino and a whole host of entertainment and shows
The on-board experience is packed with features and activities which you may not find with other cruise lines, including surf simulators, parasailing and scuba diving. This allows passengers the option to fill their days completely, or rest and relax by the pool with a variety of spa treatments.
If you are interested in learning more about a Pacific seas cruise, or need assistance to make a deposited booking, then please contact us. We would be delighted to assist you with any questions or queries you may have.