When researching your next cruise you should consider Australia's favourite cruise line, P&O. P&O has an extensive history of offering travellers a fantastic holiday experience with great value for money.
Destinations
P&O have a vast selection of routes which are a round trip from Brisbane; these include a Pacific Dawn week long cruise of the Barrier Reef, which gives passengers the opportunity to explore the coral and reefs of this amazing natural wonder of the world. The Pacific Island Hopper sails from Brisbane to visit several of the islands with their golden beaches, ancient cultures and tropical atmospheres, which are just waiting to be explored. The selection of routes gives passengers the chance to see the highlights of the Pacific, with cruises to suit any time frame, budget or travelling temperament.
Life on Board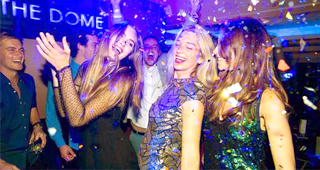 P&O have managed to create a fun atmosphere on board their ships, which is popular with singles, families and older people alike. They offer a vast array of activities to occupy daytime and the evenings. They have qualified childcare providers and great kids clubs, along with fitness activities, classes and demonstrations to enjoy. There is also a full program of live bands, talent and cabaret shows, dancing, quizzes and themed nights. Formal black tie nights have been replaced with cocktail evenings, which allow passengers to enjoy a great evening with a more relaxed dress code.
This more relaxed atmosphere is also illustrated by the P&O policy of abandoning enforced tipping, which is commonplace with other cruise lines. Passengers may tip for services as they wish, instead of being automatically charged a standard set fee per person or per cabin.
Your Individual Cabin
Aboard the Pacific Dawn or her sister ships, the standard of cabins are excellent, with the cabin stewards available to ensure that passengers enjoy the perfect retreat for relaxation. All cabins are wonderfully equipped with adjustable air conditioning, en-suite with a selection of complementary toiletries, and a flat screen television for watching movies or entertainment. Some additional services such as bathrobes and slippers, or 24 hour room service may also be enjoyed for an additional charge. The glamour and luxury of a mini suite or suite is evident in the extra features provided, which may include coffee facilities, fresh fruit and flowers and the preferential treatments offered in the dining and spa facilities.
The culinary options on board are extensive, with choices ranging from ala carte dining and opulent buffets to the more casual atmosphere of grills and cafes. The menus are filled with a vast array of mouth-watering cuisine, with special dietary requirements accommodated for by having a quick word with the head waiter. The rigidity of more formal dinner services has also been relaxed with passengers able to enjoy a 'no reservation' use of the dining room.
If you are interested in learning more about exploring the Pacific, would like with a last minute cruise, or you're organising your next trip, then please contact us. It would be our pleasure to assist you with any questions or queries you may have.