P&O Cruises will make you feel special. You can explore exciting destinations all around the world while enjoying the comfort of luxurious accommodation. A P&O cruise is truly a holiday to remember.
P&O currently has a fleet of five ships, with a sixth arriving in 2017 and a seventh in 2019, which will be based full time in Australia, and has been built specifically for the Australian market. P&O have a vast selection of routes to choose from, including cruising between Australian capital cities, the week-long Pacific Dawn cruise of the Barrier Reef, and the Pacific Island Hopper, which visits several of the beautiful Pacific Islands. The selection of ships and cruises is designed to make sure there is a holiday to suit any timeframe, budget and taste.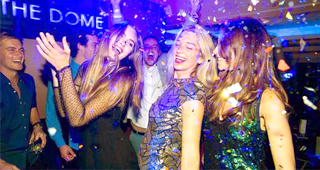 P&O have successfully created a fun, lively atmosphere on board their ships, which is popular with singles, families and older people alike, and they offer a vast array of activities to occupy both the days and the evenings. They have qualified childcare providers, great kids clubs, fitness activities, classes and demonstrations to enjoy during the day, and in the evenings the entertainment continues with a full program of live bands, talent and cabaret shows, dancing, quizzes and theme nights.
If you are interested in learning more about what P&O has to offer, or already have a route in mind, one of our Sure Thing Cruises travel consultants would be delighted to assist you. We will gladly help you tailor a package to suit your specific requirements.
So why not take the first step? Contacting us is as easy as filling in the form below, or you can email us at enquiries@surething.com.au
We're only one click away!