P&O Australia are inviting customers to try out 'our big welcome' and book a cruise on one of its liners. The Pacific Dawn is the largest in the fleet and can accommodate 2,050 passengers, the Pacific Jewel with a capacity for 1,950 passengers and the smaller Pacific Pearl with its 1,800 passenger capacity are the main liners used for cruises around Australia, Asia and the Pacific.
The cruise line prides itself on offering an energetic yet mainstream experience. They have an international, friendly crew who appreciate the outgoing Australian holidaymaker, and enjoy creating a fun atmosphere which places the focus on a value for money fun break rather than being drowned in luxury. However they do cater for all generations from a single traveller to families with children and even seniors. There are great kids' clubs with qualified childcare providers to add to its atmosphere of being family friendly.
Welcome!
'Our big welcome' extends to the dining room, with reservations being waived during dinner. There are a variety of culinary choices with extravagant buffets, ala carte formal dining to more casual options of cafes and grills. For a supplemental fee there is also a celebrity restaurant to savour, the Salt Grill has chef Luke Mangan in residence cooking up a delightful menu of mouth-watering signature dishes.
The cabins provide the perfect place to rest and relax with your cabin steward maintaining your personal retreat every day. Even standard cabins are complete with adjustable air conditioning, flat screen television for viewing entertainment and movies, an en-suite with complementary toiletries. You can enjoy 24 hour room service and feel perfectly at home in a bathrobe and slippers, although you may incur some additional charges for these luxuries. For those with suites or mini suites, the luxurious feeling is increased with a variety of extra features which may include fresh fruit and flowers, coffee facilities and a variety of preferential treatments throughout the ship including dining and spa arrangements.
On-Board Options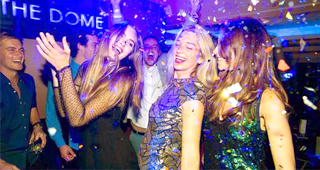 On-board the ship there is a fantastic range of activities for both daytime and evenings that will ensure you've always got a range of activities at your disposal. You can choose from demonstrations, fitness classes and activities, enjoy live bands, dancing, talent shows and quizzes, not to mention cabaret shows, parties and themed nights.
Formal nights have been replaced with cocktail evenings, which tones down the dress code with men able to wear an optional jacket without a tie and women in dresses or similar attire.
The enforced tipping customary on cruise ships has been abandoned by P&O, meaning passengers can tip for service if they wish as opposed to being automatically billed per person. The on-board currency remains the Australian dollar.
If you are interested in learning more you can contact us at any time, and we'll be happy to speak with you. For more information on booking with us today and save on your cruise and to receive the cruising eBook please contact us. It would be our pleasure to provide you with any additional information and answer any questions or queries you may have.