Jersey Shore is in USA.
It's in the state of New Jersey which is next to New York in the North Eastern part of the country.
The series of Jersey shore is filmed on the coastline, primarily at Seaside Heights,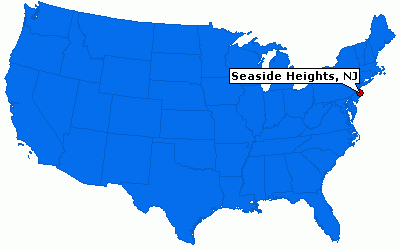 Season 2 of Jersey Shore is in Miami in the South East of USA, and there was also a season filmed in Italy.
The Jersey Shore House is in Seaside Heights – New Jersey USA.