Description
Dates
22 Nov – 27 Nov 2020
Inclusions:
5 nights accommodation at the Luxe House
Leavers Wristband for access into Leavers property
Free Transport from Accommodation to the Free Bus Route (to get to the Zone and Meelip Beach Day)
Free Sure Thing Schoolies Cap
Free Sure Thing Schoolies Lanyard
Exclusive $10 Discount for Pre-Leavers Party Boat Cruises
Exclusive $10 Discount for the Epic Leavers Paintball Competition
Access to the 24-hour Leavers Hotline
FAQs
Q) What are these Exclusive Epic All Ages Pre-Leavers Party Boat Cruises I have been hearing about?
A) Check them out, they are awesome and unless you experience an Exclusive Sure Thing Schoolies ALL Ages Pre-Leavers Boat Party you haven't experienced the best Leavers has to offer! Discounts apply for an individual doing more than one cruise and if you book when you secure your accommodation, you get a $20 discount!
1 x 3 Hour Boat Party (Valued at $119): Sure Thing Leavers Price $59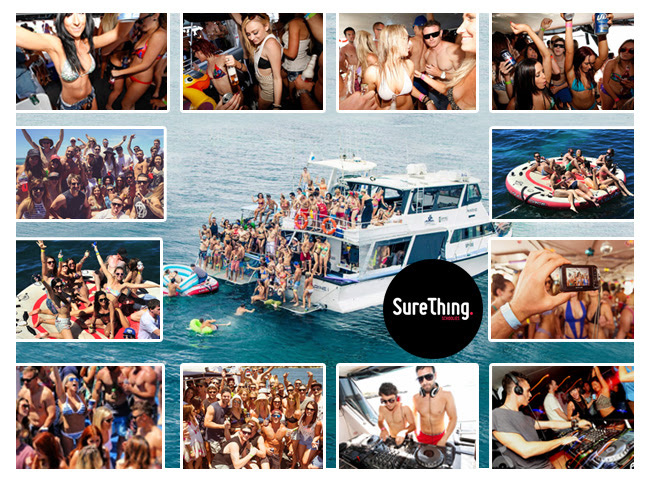 Q) What are these Exclusive Epic Paintball Competitions I have been hearing about?
A) They are awesome and not to be missed. The competition will determine which School will be crowned as the Leavers Paintball Champions! Register your school team now as to ensure you don't miss out on the action. If you book when you secure your accommodation, you get a $10 discount!
Q) What are the dates for Leavers?
A) Leavers 2019 (17 Nov – 22 Nov 2019), Leavers 2020 (22 Nov – 27 Nov 2020), Leavers 2021 (21 Nov – 26 Nov 2021)
Q) What are the prices for the Luxe House Yallingup?
A) They are as follows:
| | | | |
| --- | --- | --- | --- |
| Room Type; | Price per person | Levy per person | Bond per person (refundable) |
| 5 People | $550 | $45 | $250 |
| 6 People | $545 | $45 | $250 |
| 7 People | $525 | $45 | $250 |
| 8 People | $505 | $45 | $250 |
Q) What transport is included?
A) This accommodation includes FREE transport to get you to the Zone each night and the Meelup Beach Day. There is a free bus route for those going to the Zone. When staying at Luxe House Yallingup you get free pick up and drop off to the free bus route for these events.
Q) Is alcohol permitted?
A) Yes, as long as it's done legally and reasonably.
Q) What is the Luxe House Yallingup like?
A) Awesome! It's an official Leavers House next next to Dunsborough, and your transport is taken care of too.
Q) Are tickets to parties in the zone included in the package?
A) No, they are not. Tickets to the zone are to be purchased separately. Tickets are available for purchase on the day of arrival in Dunsborough and Busselton from Sunday-Thursday (9am – 5pm) of Leavers Week. There are no pre-sale tickets.
Q) How much does it cost to buy tickets to the parties in the zone?
A) The usual cost is $150 per person. The final price is determined upon the ticket release on a given year.
Q) What events or activities can Leavers expect if they are under 18?
A) The Official Leavers activities will be held in the area as usual. There is also a great Leavers vibe at the Leavers accommodation that can be enjoyed every evening for all Leavers regardless of age.
Q) Do we have the Freedom to explore and enjoy the rest of Dunsborough?
A) Yes. We understand that you want Freedom during Leavers. You have the freedom to explore the beautiful Dunsborough area and experience the local culture. You can go shopping, do tours and activities as you wish.
Q) As for room configuration, who goes in which room with each other?
A) The group may decide on their own bedding on arriving as they please
Q) What's the food like in Dunsborough?
A) There is a massive kitchen. But if you like, you can also enjoy the amazing food available in Dunsborough. The food includes all the normal stuff you would expect such as Pizza, Chicken, Steak, Pasta, Fish and Chips, Wedges, Seafood, Burgers and Fresh Fruit.
Q) Is Dunsborough suitable for people with dietary requirements such as vegan or vegetarian?
A) Yes. There are so many food outlets available that you are very likely to find multiple options for your dietary requirements.
Q) What Time Zone is Dunsborough in?
A) Being in WA, Dunsborough is in the UTC +8 AWST time zone (same as Perth)
Q) What is ATAS accreditation?
A) This is the highest level of accreditation available to Australian Travel Agents and Tour Operators. Only the best of the best have this qualification. Sure Thing Schoolies is honoured to have ATAS accreditation. Sure Thing is the only Leavers Company that is ATAS accredited – ensuring you reliability, credibility, professionalism, and an absolutely awesome Leavers week.
Q) What is the check-in and checkout time at the accommodation?
A) Check-in starts from 2 pm onwards. If you get there before 2 pm you may be able to leave your bags at reception whilst you explore the area. There may be many people checking in at once, so keep in mind that you may not be able to check-in at exactly 2 pm. The whole group should check in together all at once. As for Checkout, you must vacate your room completely by no later than 10 am on the day of departure.
Q) We've heard that Leavers at Luxe House Yallingup is awesome, is it?
A) Yes, Luxe House Yallingup as one of the top Leavers accommodation options for those who want their own place and transport to the Zone. This is mainly due to the degree of freedom, the nice/quality rooms, as well as the exclusivity.
Q) How soon should we book?
A) Just like the hottest concert tickets… The Leavers accommodation gets snapped up nice and early, the earlier you book, the better it is for you. To get things rolling, contact schoolies@surething.com.au and let them know how many people are in your group. From there, they will send you an itinerary of the best available rooms and will give you details on how you can make them yours!