With everything from seaside cafes, kiosks, bars, restaurants, bike paths, large shady grassed areas and tranquil white sandy beach with calm waters to its amazing jetty and underwater observatory, Busselton is a superb Leavers Week destination. Located in south-west Western Australia, there is something to suit everyone at this beautiful spot whether you're into water activities, exploring on foot, bicycle or horseback, or you'd rather check out the boutiques in the shopping precinct.
Then in the evening you can visit the bars and clubs (if you're over 18) or join the buzzing Leavers vibe at the Official Leavers Accommodation that can be enjoyed every night by Leavers of all ages. And don't forget the awesome official Leavers Party, which is also for all Leavers who've booked with Sure Thing.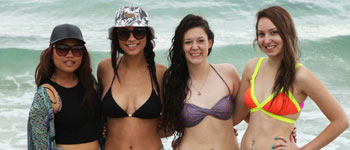 Booking your stay with Sure Thing Schoolies Travel is the best way to guarantee an awesome Leavers Week 2018 that you'll always remember. If you want the freedom to explore the local beaches, take day tours and enjoy a range of activities during the day, and to discover the nightlife when the sun goes down, you can't go past Sure Thing Travel. We've also got the inside information on what official events are planned and how to access them.
Sure Thing Schoolies Travel is a unique, award-winning, Australian travel service designed specifically to cater for all your Leavers travel and accommodation needs. A Sure Thing Schoolies Travel consultant can take care of flights, transfers, accommodation bookings, arranging activities and more.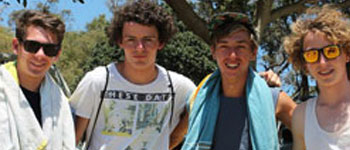 As a leader in Leavers Travel, Sure Thing offers its expertise specifically and exclusively to Australian Leavers, so if you're ready to start planning, settle for nothing but the best and make your Busselton Leavers Week 2018 a Sure Thing! Busselton Leavers 2018 Details and Packages are now available and places will fill fast, so don't wait! Complete the form below or email us at schoolies@surething.com.au