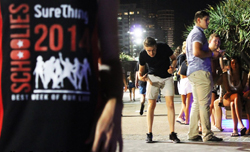 Why not experience where it all started over 30 years ago? With 52km of golden beaches, fantastic weather, restaurants and cafes galore, shops everywhere and plenty of exciting nightlife, the Gold Coast has everything you need to make Schoolies Week 2018 an unforgettably awesome Schoolies celebration. In fact it's such a popular destination that thousands of Schoolies descend on the Gold Coast every year to enjoy the sun, surf, activity and buzzing atmosphere.
In an effort to cope with the demand, Sure Thing Schoolies Travel offers over ten different accommodation options for Gold Coast Schoolies 2018. With this many to choose from, there's got to be one that fits your taste and budget perfectly. And as Sure Thing gives you the freedom to explore the Gold Coast and all it has to offer during the day, and party every night, you simply can't go wrong. Unless you leave it too long to book and find it's all sold out!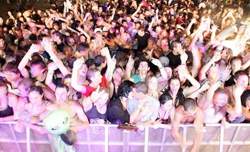 The absolutely best way to have the time of your life at Gold Coast Schoolies 2018 is to book it through Sure Thing Schoolies Travel, as this is your guarantee of safe, reasonably priced, no-hassle accommodation, regardless of whether you're over 18 or not, with the added benefit of access to all of the organised Schoolies events and parties. The hotel staff at Schoolies Accommodation is always Schoolies-friendly, and there is always Sure Thing staff on hand in the accommodation in case help is needed.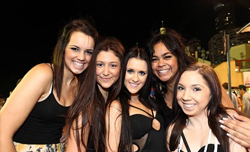 Sure Thing Schoolies Travel is a unique, award-winning, Australian travel service designed specifically to cater for all your Schoolies travel and accommodation needs. Sure Thing can take care of flights, transfers, booking the perfect accommodation for you and your group, arranging activities and more. Schoolies only uses Official Schoolies Accommodation, and is one of the safest Schoolies providers, with a 100% safety record over its 11 years of operation.
As a leader in Schoolies Travel, Sure Thing offers its expertise specifically and exclusively to Australian Schoolies, so if you're ready to start planning, settle for nothing but the best and make your Gold Coast Schoolies Week 2018 a Sure Thing! Gold Coast Schoolies 2018 Details and Packages are now available and places will fill fast, so don't wait! Complete the form below or email us at schoolies@surething.com.au