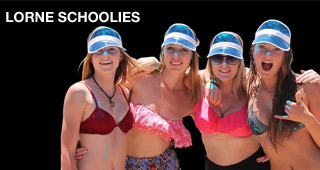 The school year is over, you're through with the rigors of finals, and all you can think about is your upcoming schoolies in Lorne.
It's great to plan ahead for schoolies week, as there are thousands of other schoolies doing the exact same thing. If you want to book the best place on the best location you should book it as early as possible.
Planning for Lorne Schoolies Week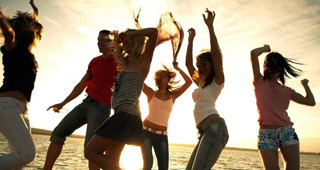 Lorne schoolies is a beautiful destination for your end-of-year break. The famous Great Ocean Road stretches 243 kilometers along majestic shorelines. The beaches and national parks are breathtaking, like the Great Otway National Park. It'll be fantastic to get some hikes in, get some fresh air, and unwind from the school year.
Planning for schoolies week is an important process that you need to think about far ahead of that delightful week. You've got to find good accommodation for you and your mates, and you have to think about transportation while there, and many will have to plan out a week's worth of meals and budget for going out on town.
It's highly advisable to shareyour accommodation with a group of friends, and pool together your resources for food, any extra provisions, and for activities you all can do together. Places fill up fast, and vacancies go quickly, so look into your place sooner rather than later. Try to pick a place that's near the shops and restaurants – you'llbe glad you did when it comes time to walk home from a late night out.
Get your group of mates together on the same plan early. Together, you should plan for transportation, meals, and activities. There is plenty to explore among the parks, beaches, and the town. You won't go wrong with having your schoolies in Lorne.
Book Schoolies in Lorne Early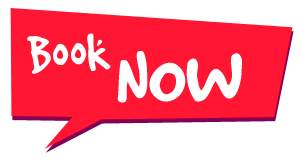 The school leaver is often away from home for a week for the first time. This is a fantastically exciting period. Schoolies week is a time to hang out, party, and have a great time with your mates. Remember to keep an eye out for one another. It's no secret that partying can get out of control, so you want to keep your friends safe, out of trouble, and ready to have an awesome week on the coast. When out at night, don't let your mates wander off alone, and stick together when out. If someone goes off alone, ask where they are going to be, just in case.
Lorne schoolies is a popular destination because of the gorgeous nature all around. The southern coasts of Victoria are famous for their epic beaches and fantastic weather. You will have one of the best weeks of your life. Lorne is a sleepy coastal town, filled with charm, and is perfect for hosting schoolies. Remember that you are a welcome guest in Lorne, and to be respectable to the locals and the businesses there. You are going to have a great time, but you can keep your wits about you, and be a safe and polite schoolie.
If you are interested in further information on Lorne schoolies, please contact us. We're always just a call or click away!