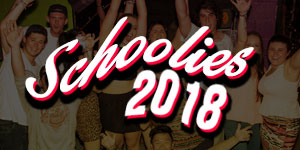 Already thinking about Schoolies 2018? Excellent! Schoolies is an amazing week of fun and celebration for school leavers but it's important to plan and book early to guarantee yourself a fabulous week you'll always remember.
Not sure where you'd like to go for Schoolies 2018? Don't stress! The Schoolies Travel experts at Sure Thing Travel can help you decide on a destination that'll be perfect for you and your friends, whether you want to relax and de-stress in beautiful tropical surroundings, explore the beauty of nature at its best, or try a new adventure every day, on or off the water.
Oh, you just want to party? Sure Thing Schoolies Travel knows how to organise a party! Sure Thing has a reputation for organising the best Schoolies parties and events in all the popular Schoolies destinations, so no matter what age you are (over 18 or not) you're guaranteed a fabulous time.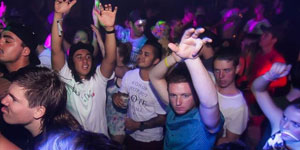 Not sure where to stay? The best Schoolies accommodation is Official Schoolies Accommodation. Booking Official Accommodation through Sure Thing Travel will ensure that you have no problems at check-in, and that your hotel has met Sure Thing's standards of safety, is in a prime location, offers resort facilities and has schoolies-friendly staff. It also means that you'll have the genuine schoolies experience.
How are you going to get there? No need to worry, Sure Thing Schoolies Travel can take care of all the arrangements – flights, transfers, accommodation, deadlines, activity bookings, fitting everyone in – Sure Thing Schoolies Travel can do it all.
Worried about safety? There's no need – Sure Thing Schoolies has a 100% Safety record for the 11 years that it has been running Schoolies events, and there are fully Accredited and Qualified staff on site at Schoolies accommodation at all times.
Sure Thing Schoolies Travel offers Schoolies Weeks at the best beachside locations around Australia, including the Gold Coast, Cairns, Byron Bay, Sunshine Coast, Airlie Beach, Magnetic Island, Phillip Island, Lorne, Terrigal, Torquay, Rye, Dunsborough, Busselton, Rottnest Island and Victor Harbor.
Sure Thing Schoolies is also a leader in Overseas Schoolies travel, offering Official Schoolies Accommodation in exciting and popular locations such as Bali, Fiji, Thailand and Queenstown (NZ), plus the location voted most popular Schoolies destination of all, Vanuatu — the Premium Schoolies event for 2018.
Sure Thing Travel offers its expertise specifically and exclusively to Australian Schoolies, and is proud to be accredited by the AFTA Travel Accreditation Scheme (ATAS), which is your guarantee of receiving reliable and professional travel advice from its highly qualified staff. You can book your Schoolies Week knowing you're in the safe hands of a trusted and reputable travel agent who will make the process an easy one from start to finish.
If you're ready to start planning, settle for nothing but the best and make your Schoolies Week a Sure Thing!
Schoolies Details and Packages are now available and places fill fast, so don't wait! Complete the form below or email us at schoolies@surething.com.au