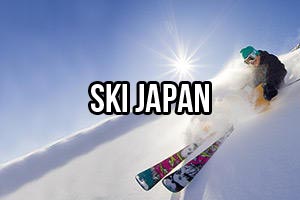 Japan is one of the best ski destinations in the world, and can often be accessed with one quick flight from your home city.
Niseko, Rusutsu, Kiroro, Sahoro and Furano are the main destinations in Japan where you'll find snow, and lots of it!
Japan offers something for everyone and gives you a holiday experience like no other…
If you're interested in Skiing in Japan, don't miss out on your chance to get the Best Deal! Visit the Snow Travel page for all the information you're after regarding Skiing in Japan
All employees at Sure Thing Snow Travel are Fully Accredited and Qualified.
To access all information see: Ski Japan Snow Travel
If you need additional assistance with any booking, or have a special request, simply contact us via phone 1300 49 59 69 (extended office hours) or email us at enquiries@surething.com.au