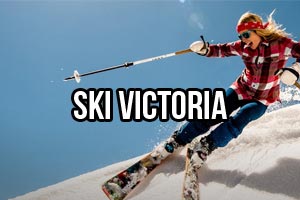 Victoria is home to some great Australian ski destinations ranging from beginner level to advanced. You can treat it as a chance to sharpen up your skills on the snow, or just to have a great trip away with friends and enjoy the drinks at the atmosphere.
The main ski locations in VIC include Mt Hotham, Mt Buller, Falls Creek and Mt Buffalo, however you can mix and match as you please, there really is something for everyone. Find your preferred location for your trip to the snow below…
All employees at Sure Thing Snow Travel are Fully Accredited and Qualified.
To access all information see: SKI Victoria Snow Travel
If you need additional assistance with any booking, or have a special request, simply contact us via phone 1300 49 59 69 (extended office hours) or email us at enquiries@surething.com.au