The coming year is certainly a going to be a great year for the sports enthusiast. The calendar & dates of events is jam packed and full of opportunities for anyone planning a sports travel themed holiday or break. In expectation, there are a variety of tailored packages which are available for sports fans to combine their passion into a fantastic trip.
Football
Football fans are accustomed to worldwide competitions and leagues, but this year London is definitely a venue of choice as two of the biggest cup finals are happening there. The FA Cup Final will be taking place at Wembley Stadium. The competition which has been running beyond 100 years has a fan base built from all around the world. With the semi-finals taking place in April, fans are waiting anxiously to know which teams will be playing in the FA Cup Final.
Fans also have the Champions League Final to look forward to. The European competition will reach its annual climax usually at the end of May. The venue has hosted the competition final several times before making this the seventh time it has been played on Wembley's pitch.
The management of Wembley take a great pride in the remodelled stadium so it is definitely a great venue to enjoy and between the two competitions, there should be enough excitement to keep even the most ardent football fanatic occupied until it's time for theWorld Cup.
Racing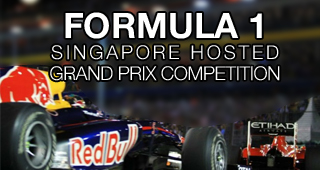 Although the season has only just begun, race fans are already anticipating the formula 1 Singapore hosted Grand Prixcompetition, which takes place on the Marina Bay Circuit. In addition to the race itself, the entertainers also add to the experience. The full list of performers, productions and parades is to be announced later over the coming months. It looks set to be an amazing event with ticketholders able to enjoy a multitude of entertainment in addition to the racing action.
There is also theMotorcycle Grand Prix with the calendar of circuits having been confirmed. The season will commence in April with the Commercial Bank Grand Prix in Qatar and working its way around the globe to its conclusion in Valencia in November.
These are just a few highlights of this year's sporting calendar with tickets already on sale for most events. Organising a sporting trip can be a little complicated so if you are interested in learning more or would like further information, please contact us. We would be delighted to assist you with any aspect of your trip, from arranging tickets to watch sport competition events or compiling a complete travel package. We are also happy to answer any enquiries, questions or queries you may have.