Each year more and more, Australians look forward to Spring Break! Perfectly located in March and April of every year (Since it's based on the northern hemisphere's spring) it gives us an opportunity to have that epic extended summer we've been hoping for.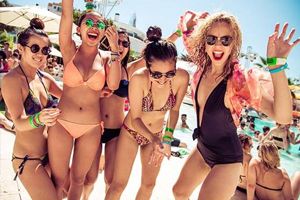 In Spring Break 2018, the tradition of Spring Break gets even better as Australians head to the Americas to join the party. This is the ultimate party vacation in their reason, and when the Aussies arrive, we really show them how to have a drink, let loose and party like the best of them. Even though it may seem like it's far away, the time to start planning for Spring Break 2018 is now.
Planning Your Spring Break
Planning ahead is the first step in making your epic party trip a success, especially if you plan to visit the popular spots in Mexico, Florida or Caribbean islands. Places like Cancun can book up fast so you really need to start early to get all that you can from your adventure. There are staff at Sure Thing Spring Break Travel who have physically done this trip in person and have experienced every aspect of it. The first-hand experience can be shared with you in the same way that you'll tell your best mates all about it when you get back – and you'll have loads of tips and recommendations. To get it right the first time, the Sure Thing Spring Break team can help you put the whole thing together, ensuring you have an incredible Spring Break trip – Some staff describe this as the best thing they've ever done in their life.
Spring Break Cancun is in March and April, 2018. The university students in USA will be on holidays and they love to party with Australian tourists (somehow our accent is sexy to them!) Your break from the autumn doldrums down in OZ will find you enjoying the warm white sandy beaches and plunging in the turquoise waters.
What to Do In Cancun
The Cancun March 2018 and April 2018 season will provide an epic series of events for you to take advantage of. There are beach parties, resort parties and nightclub parties. We can get you free-drinks passes, VIP passes and get you into all the best spots so that you don't miss out on the full experience.
Of course the Spring Break Cancun 2018 season can't be without visits from the hottest stars in the music industry each year – all there for your entertainment.
With all the choices of things to do in Cancun you will be sure to have an awesome break, Cancun events are a guarantee that you will never run out of something new to try. It's advised to arrive from March to take advantage of the epic nightlife Cancun has to offer. Don't forget the most important element of your trip – Your Sure Thing VIP Club pass for entry into the best nightclubs in Cancun!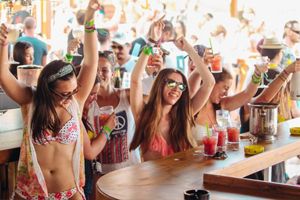 But if you're all the way in that part of the world, why not add in Spring Break in Florida, Bahamas, Texas, Vegas! You might as well check it out on the way (we recommend Florida or Texas on the way to Cancun and then Vagas on the way back home) Doing it that way gradually builds up the epic party before Cancun, then saving Vegas till last ensures at you don't blow your spending money at the beginning of your trip ; ) You may have another itinerary structure in mind, and that may work too, but either way we're here to help you when you want to take the first steps to planning an Awesome Spring Break 2018 experience.
Contact us now for the latest rates and info for Spring Break 2018! Special Rates for Australians are available be filling the form below: