What You Need to Discover About the Eratap Resort & Spa Vanuatu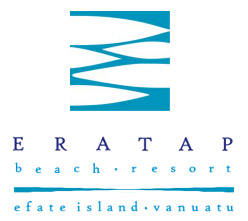 With the pressures of everyday living, many people that are in need of a holiday are looking for that something special that is not only going to give them their money's worth, but also give them an experience of a lifetime. For those that are interested in this type of get away the first on their list for review should be the Eratap Resort & Spa Vanuatu.
Of course there is no shortage of wonderful exotic places around the world to spend some leisurely time. The problem is that many of these have become the hotspots of the tourist industry and are often overcrowded. They just don't provide the ultimate holiday setting that can be enjoyed in just a few weeks' time.
What makes Eratap Resort and Spa Vanuatu the golden gem location for holiday-makers, is its ability to offer the guests everything that is desired when one is taking time out for themselves. Most holidays start out with the priority being some rest and relaxation. Then when this is achieved they want to add to the remainder of the holiday some exciting adventures.
Privacy and exclusivity
It all begins with the Eratap Resort being nestled amongst the magnificent coastal forests of the Efate Island in Vanuatu. The atmosphere that is to be found there has all the components that any holiday-maker could possibly want to allow them to revitalise themselves. Lazy lagoons, tropical gardens and nature untouched is the atmosphere that the visitor to this resort finds themselves in.
Entertainment & intimate socialising
After a few days of rest and relaxation, plus enjoying the pampering provided by the on-location day spa, leisurely swims in the private pool and quality cuisine at the resort restaurant, you will be ready to step into the excitement of participating in the variety of boating activities that are ready and waiting for you. Or perhaps some socialising with the other guests at the very classy bar that is just one of the many venues this resort & spa has to offer will be to your liking . What adds to the atmosphere here is that this spa & resort caters to small groups of visitors at a time with its 12 luxury waterfront villas. This creates an intimate setting where one never feels overwhelmed or experiences loss of privacy which is often a complaint that large resorts have to deal with.
Easy reach shopping experiences
Then when you are ready to venture out for some sightseeing and shopping experiences you will only have a 20 minute trip to make to get you to Port Vila which is the capital of Vanuatu, a complementary shuttle bus is also provided by the resort. When you have had your fill of this adventure you can relish in the thought of knowing that when you return to the Eratap Resort & Spa Vanautu that your privacy, pampering, and tranquility is awaiting you.
If anything possibly negative could be said about a holiday here at Eratap Resort and Spa it would be the fact that your holiday eventually comes to an end and you have to leave this little bit of heaven on earth and return to daily living.
We would be happy to make all of your travel arrangements for you and prepare for you stay at the The Eratap Resort and Spa Vanuatu. Once you have made the decision that this is where you want to enjoy your stay at Vanuatu, make sure you contact us as we provide the expertise, service and the very best prices. Sure Thing Vanuatu Travel is the leading wholesaler for Vanuatu. Having been to the resort many times, we can even recommend the most suitable villa for you. It is a most popular destination and when you check-in at this amazing resort you will realise why!
All employees at Sure Thing Vanuatu are Fully Accredited and Qualified.
Eratap Beach Resort: Rooms now available
For access all information on Eratap Beach Resort, or to enquire/book a Vanuatu holiday, or the check availability for your dates click: Eratap Beach Resort Vanuatu Enquiry
If you need additional assistance with any booking, or have a special request, simply email us at info@surething.com.au