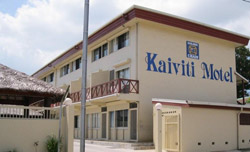 Kaiviti Village Motel Vanuatu is a great place to stay. This motel is located in the main street of Port Vila within a convenient walking distance to the centre of town.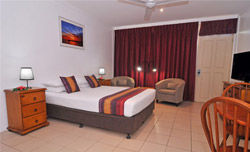 Kaiviti Motel has been a feature for many years of Port Vila. The management work hard to make it a friendly place to stay as well as the "diving headquarters" for Vanuatu. Kaiviti Village Motel is also a popular for venue of government meetings, workshops, athletic activities and more.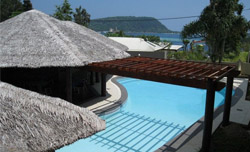 Kaiviti Village Motel Vanuatu is very affordable for those on a tighter budget. It is 5 minutes walk to town and is surrounded by great cafes and restaurants and two major supermarkets. This accommodation is also perfect for the business person as well as holiday travellers. The studios and apartments are spacious and have self contained cooking facilities. You will undoubtedly enjoy your stay in Kaiviti Village Motel – the features and facilities are great, including internet connection.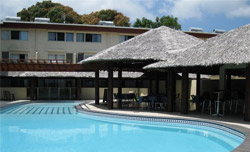 The staff at 'Sure Thing Vanuatu' are happy to share our extensive knowledge and help in arranging your flights, accommodation and dive trips for divers. We will ensure that your stay in Kaiviti Village Motel is smooth and enjoyable.
Since we have actually been to this Motel, we can even give you little tips like which room has the best views, great nearby venues, and a lot more. Our main aim is that you enjoy Kaiviti Village Motel Vanuatu and visit again.
We've got just what you're after! So take the next step towards Vanuatu and stay here in Kaiviti Village Motel!
All employees at Sure Thing Vanuatu are Fully Accredited and Qualified.