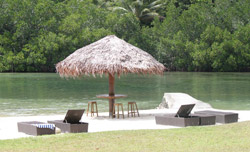 Lagoon Beach Resort Apartments Vanuatu is perfectly located for those in search of a beach-side retreat. It is located in Tassiriki, Port Vila.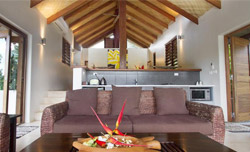 You will be pleasantly surprised by the friendly and relaxing vibe as well as the clean and well-kept resort grounds. You will also find that the prices for food were generally better than those in town. At Lagoon Beach Vanuatu you actually feel like you are part of the family when you are at Lagoon Beach Resort.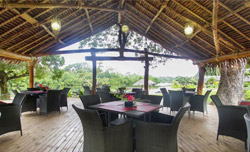 Lagoon Beach Resort Apartments Vanuatu offers a private beach and an outdoor pool at an affordable price. It has a great park playground area for kids and the pool is clean and the lagoon is full of exquisite starfish and other estuarine life. The apartments are great for families or couples travelling together. Kayaks, snorkels and many more activities are also available here. The resort is a perfect base for sightseeing in Efate. Transport is readily available at the end of the driveway and it is only 5 minutes drive from central Port Vila and 15 minutes drive from Port Vila Airport.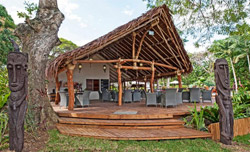 The staff at 'Sure Thing Vanuatu' are knowledgeable, friendly and available to answer any questions you have. We are available by email and by phone all times and can make adjustments at a moment's notice.
We don't miss a single detail for your holiday, and together we make it perfect for you based on your travel dates, your interests, and your budget. Make yourself at home here at Lagoon Beach Resort Apartments Vanuatu!
All employees at Sure Thing Vanuatu are Fully Accredited and Qualified.