Warwick Le Lagon Resort & Spa is located on the breath-taking island of Efate, Vanuatu and is nestled on the shores of Erakor Lagoon, enjoying the South Pacific charm of the Vanuatu Islands. An enchanting holiday resort destination surrounded by beautiful white sandy beaches, South Pacific waterfalls, rainforests, volcanoes, coral reefs and the Vanuatu archipelago and some of the attractions are just a short distance away. You will be able to explore place such as the National Cultural Centre and The Eton Beach, also offers a peaceful escape for everything from familyresort holidays to a romantic getaway.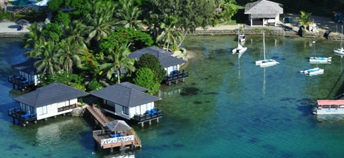 A resort with a small golf course and has a full range of facilities in lovely grounds which includes cascade swimming pools (swim up pool bar), tennis courts, fully equipped gym, snorkeling, windsurfing, canoeing, and kayaking. Warwick Le Lagon's glass bottom boat "Reef Lady" takes daily tours and coral viewing trips around the lagoon. This Port Vila resort also has a casino and three resort restaurants and bars serviced by the Resort's friendly, polite and ever-smiling local staff, guests are never at a loss for something to do, but also have the opportunity to relax and unwind at Warwick Le Lagon's Oasis Day Spa – open daily from 9:30am to 7:00pm, offers signature treatments using the world's finest spa products surrounded by lush tropical gardens and indulge in aromatherapy back massage, traditional Thai massage, deep cleanse facial, waxing, manicures and pedicures.
For couples who wanted to have a romantic wedding, Warwick Le Lagon is the answer you are seeking, they offer various types of wedding packages – Beach wedding, tropical weddings, over-water deck weddings with stunning lagoon, ocean, tropical island surrounds and spectacular sunset backdrops. You have a choice of wedding packages and reception options with many added special touches available and each can be personally tailored to suit your most perfect day, including marriage celebrant and staging of the actual ceremony, license fees, marriage certificate and lodging of legal documents.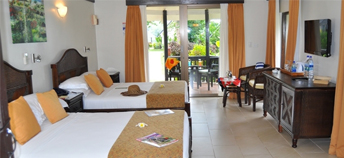 And for your kids, a complimentary supervised Kids Club aged 3-12 years old operates between 8:00am – 4:40pm and 5:30pm – 10:00pm, offering a range of activities includes face painting, scavenger hunts, arts and crafts, fish feeding, local games, coconut harvesting, beach Olympics, pony rides, local excursions, beach volleyball, grass skirt marking, sock wrestling, crab races and so much more. Babysitting is also available at the resort.
Business can be combined with pleasure when you opt to hold your corporate meetings, business conferences or functions at Warwick Le Lagon Resort. The resort's Pacific Ballroom can accommodate up to 350 people and can be sub-divided for smaller events. A new on-site conference building is also in place with the ability to hold thousands of guests.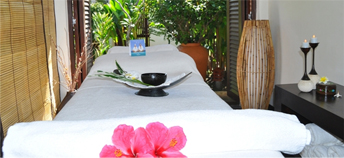 From the moment you arrive at the resort you will be welcomed by a local string band and a cool drink. The resort is family friendly so guests can book the family rooms with multiple beds but there are also choices for couples and single travellers alike, you can choose from Garden Rooms, Lagoon Rooms, Bungalows, Villas and Suites all complete with comfortable and spacious interiors finished in an authentic Melanesian style and featuring furnished patios or balconies, providing you with a variety of choices which can suit your taste.Experience the best that Vanuatu has to offer in comfort and style at Warwick Le Lagon Resort & Spa.
How to get to Warwick Le Lagon Resort?
The resort specialists will include arrival and departure airport transfers as applicable in inclusive package arrangements. Once you decide to proceed with your holiday, the best step you can take is to contact Sure Thing Vanuatu Travel – The leading Vanuatu wholesaler in advice and price – All employees at Sure Thing Vanuatu are Fully Accredited and Qualified… and as they say "No one knows our island better than Sure Thing Vanuatu Travel". If you need additional assistance with any booking, or have a special request, simply email us at enquiries@surething.com.au
We look forward to seeing you and hope you Love Vanuatu as much as the rest of us do!