Mariner Apartments is just a two minute walk from the centre of Port Vila and situated on an elevated harbour-facing block. This Vanuatu hotel contains 4-star serviced and air conditioned studiosas well as1 and 2 bedroom modern apartmentsand a Penthouse all overlooking Iririki Island and the beautiful Port Vila waterfront.Enjoy the view both inside and outside, marvel at the stunning harbour alive with its colour and effervescence. Wake up and count the yachts or just watch a luxury cruise liner pull into dock in the distance.
The staff at Mariner Apartments Vanuatu are friendly and willing to help you anytime with all your needs, giving you the most convenient stay while you're in Vanuatu.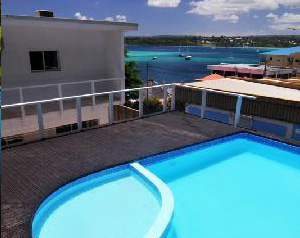 Enjoy the holiday by starting your day with a relaxing swim in the hotel pool that also overlooks the harbour or you can do some water activities such as snorkelling, scuba diving, kayaking or even parasailing. For other exciting activities you can take the various tours on offer, meet and greet the friendly locals of Vanuatu and explore the beauty of the island. Mariner apartments Vanuatu is within walking distance to all the shops, restaurants and even the local markets, giving you extra freedom topurchase fresh local produce and cookall your desired organic meals.Perfect for a family getaway, business meetings and for couples.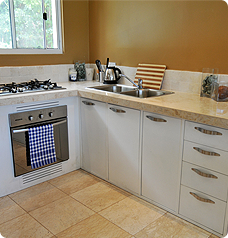 Apartments are fully furnished and perfectly combine modern amenities with the untouched beauty of Vanuatu culture. The apartment contain an LCD TV, satellite television service and DVD player, wireless internet access and direct dial phone. There's a climate control in every room and has separate living room and separate sitting area, daily house-keeping is also provided. Enjoy a bottle of wine on the balcony with the amazing beauty of Port Vila Sunsets, the perfect way to end your day.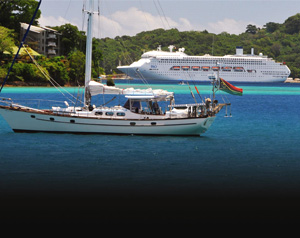 Two casinos and a dozen restaurants & bars can also be found near the Apartments giving you different options that would suit to your taste.
Mariner Apartments is highly recommended accommodation for travellers who wanted to stay close to town.If you haven't visited Port Vila yet, a central location can be handy and commonly receives great reviews and recommendations.
Once you decide to proceed with your holiday, the best step you can take is to contact Sure Thing Vanuatu Travel – The leading Vanuatu wholesaler in advice and price – All employees at Sure Thing Vanuatu are Fully Accredited and Qualified… and as they say "No one knows our island better than Sure Thing Vanuatu Travel". If you need additional assistance with any booking, or have a special request, simply email us at enquiries@surething.com.au
We look forward to seeing you and hope you Love Vanuatu as much as the rest of us do!