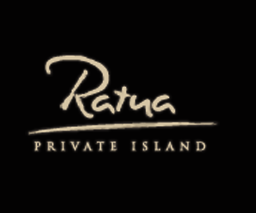 Ratua Island in Vanuatu is only 30-minute boat ride from Espiritu Santo Airport and has a private plane from Port Vila direct to Ratua Island's own private runway which is available for special request and will only take one hour. This beautiful Vanuatu Island Resort is small but has a lot to offer with rich sanctuary of flora and fauna, from waterfalls to white beaches and turquoise waters. RatuaPrivate Island is a wild magical place with authentic people who offer a warm reception in a naturally beautiful environment.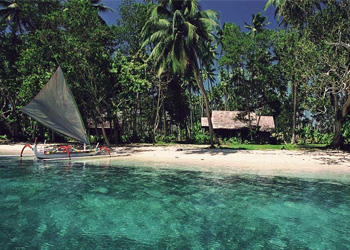 The 15 Villas, set in three little villageson the private island (Fish Village, West Point Village, South Point Village), are more than 200 years old, having incredibly been brought here from Indonesia and reconstructed. Each has a private terrace and either one or two bedrooms surrounded by lush gardens. A concept to give pause but that in reality goes well with the island's lush landscape. This is more than just a hotel,Ratua is an experience in itself.
Hungry?You can choose an elegant dinner on white linen in the Yacht Club dining room, a casual beach barbecue, delicious organic, or a relaxed French-style tablecloth picnic on the white sands of nearby islands. The Yacht Club is the Island's social centre, composed of an open dining room, lounge and bar each under its own soaring thatched roof just off a central en-plein-air wooden deck. These are some of the reasons why Ratua Private Island gets so many amazing reviews as an idyllic holiday destination in Vanuatu.
Fun and Exciting activities offered by Ratua Private Island Resort:
Horseback Ride – with more than 20 amazing Vanuatu horses roaming free on Marc's Ranch.Let a wrangler saddle up one for an adventure around the island or across shallow waters and take some time to explore the surrounding areas.
Mountain Biking – with numerous bikes are at your disposal at the Yacht Club for exploring the island.
Become more physically fit and improve your stamina while having fun at Ratua.
Snorkeling – make your holiday a lot more fun; explore surrounding lagoons, reefs and blue holes where sea tortoises, bright coral gardens and colourful fish abound.
Blue Holes – Do yourself a favour and visit the exquisite water of the Blue Hole, underground caverns connect several amazing blue-water swimming holes popular for snorkelling and diving in sparkling clear water.
Canoe – Take a relaxing to paddle in a local outrigger canoe through nearby sheltered lagoons, rivers and waterways.
Archery – All new activity on Ratua! Try your aim in style using traditionally Vanuatu made Bow & Arrows!
Game Room/Library – Grab a book or a cue read to your heart's content or play a game of billiards in the library.
Fitness Course – All new courses designed to take you around Ratua whilst you enjoy some handsome fitness exercise placed at the selected locations around the island.
Spa – Relax in our overwater Sunny Spa with stunning views across the water while enjoying one of Ratua's special signature treatments, located between the South and West Point Villages and features two private treatment rooms and an open lounge area with stunning views across the water. All staff is specially trained and offers massages, reflexology, body scrubs, manicures and Vanilla of Malicolo, the perfect way to relax and unwind after the very long day.

For your perfect Wedding -Ratua Island is ideally suited for a romantic destination wedding in a beautiful, private and very unique setting with a variety of beautiful locations from which to choose from whether it be an intimate twilight ceremony on the pier with canapés and cocktails, a relaxed blessing on the beach with a gourmet BBQ lunch, or a more formal evening ceremony at the Yacht Club with a sit-down candlelit dinner. All is well organised for your perfect day.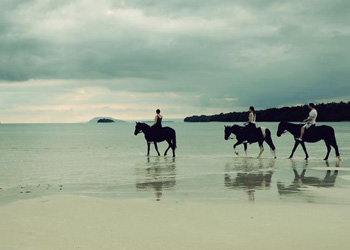 Ratua Private Island Resort – perfect for those who want to discover a place on earth which is very close to paradise with its green setting, this wonderful sanctuary will welcome you, wild yet accessible, there is nothing else like it.
Once you decide to proceed with your holiday, the best step you can take is to contact Sure Thing Vanuatu Travel – The leading Vanuatu wholesaler in advice and price – All employees at Sure Thing Vanuatu are Fully Accredited and Qualified… and as they say "No one knows our island better than Sure Thing Vanuatu Travel". If you need additional assistance with any booking, or have a special request, simply email us at enquiries@surething.com.au
We look forward to seeing you and hope you Love Vanuatu as much as the rest of us do!