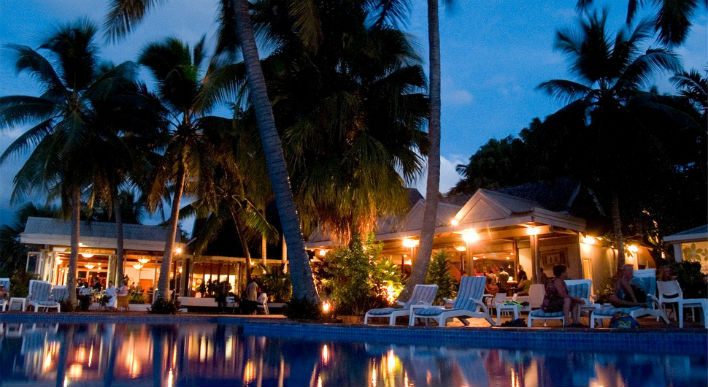 Iririki Island Resort Vanuatu is the great resort for travellers who want to enjoy one of the best resorts in Vanuatu and stay in a comfortable villa or apartment with swimming pool or panoramic sea views. This resort is situated exclusively on a 69-acre private island, in the heart of Port Vila harbour.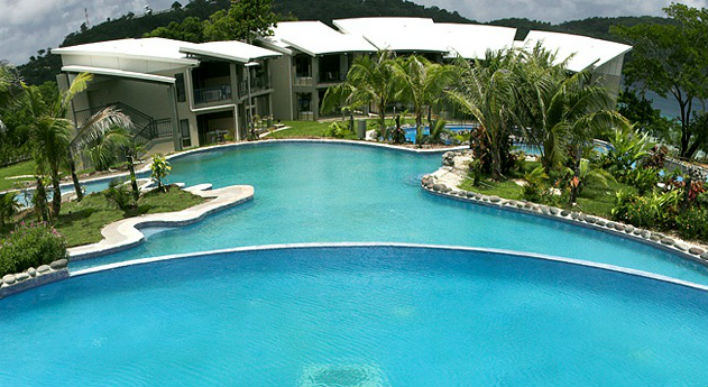 Most of the guests rated this as an "excellent resort!" You want to know why? Because the resort is more cultural whilst still suiting the top-end traveller. The gardens and facilities are fabulous and the resort contains a luxurious spa and wellness centre. The Bars and Cafes at Iririki Island Resort are an ideal place for enjoying drinks and clear ocean views.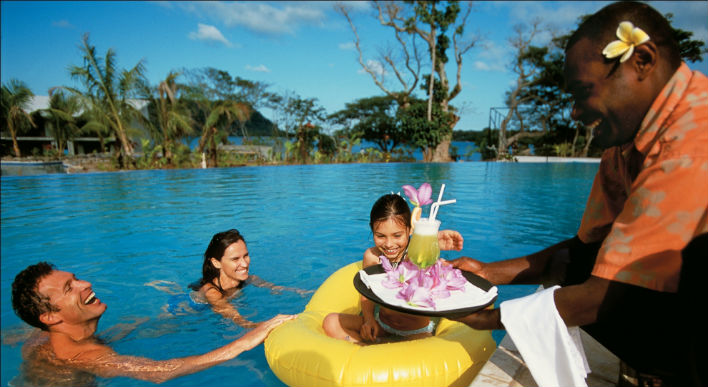 Iririki Island Resort Vanuatu is just a 10 minute free ferry ride to local markets, restaurants and shops that can be found in the town of Port Vila. The location is excellent and you're able get in and out of town very easily at all hours whilst enjoying the luxury and serenity of staying on an exclusive island resort. The food is of high quality and is at an affordable price. You will enjoy the great view of the ocean, the snorkelling, kayaking and a lot more activities that are waiting for you to enjoy. Iririki Resort is also an ideal place to host weddings, conferences, meetings, functions and incentive groups. The resort is very welcoming for a group of friends, families or couples.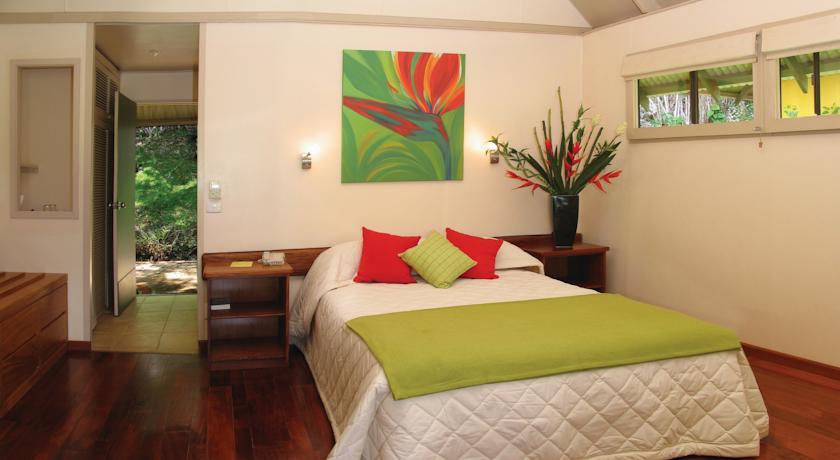 The staff at 'Sure Thing Vanuatu' were very glad to advise and assist you in making your dream stay in Iririki Island Resort a reality. It's our pleasure also to hear that you want to visit this resort again and again using our service.
'Sure Thing Vanuatu' can give you the most detailed and honest advice when it comes to Iririki Island Resort.
Book now! And before you know it, it'll be time to switch off…you're in paradise!
All employees at Sure Thing Vanuatu are Fully Accredited and Qualified.