Australia's Leading Schoolies and Youth Travel Agent
Are you ready for the Best Week of Your Life?
If you're young and free then some of your best memories would be those awesome trips away with your friends.
Tired of being stuck at work and swamped in your studies? Feeling drained? It's easy to forget how AWESOME Life can be. A new survey reveals that almost 79% of who are middle-aged regret not optimising their youthful years through more travel, fun and adventure. Once these years have passed, it's just too late to go back.
Imagine having your young years filled with ABSOLUTELY AMAZING experiences and memories? It's an essential part of life which gives us the drive and the energy to recover from regimented schooling/work. There is no better time to enjoy your youth – You are more youthful today than you will ever be for the rest of your life.
Australians who seek amazing travel experiences (who are 18 to 30) LOVE to travel to the best Party Events around the planet. These include Spring Break, Full Moon Parties, Party Cruises, Vegas and more!
SCHOOLIES also love to celebrate the end of High School with the Ultimate Travel Experience. This is a Once in a Lifetime experience.
As Schoolies experts, Sure Thing Schoolies has been specialising in Official Schoolies Hotels and Events for over a decade and have become a well-respected industry leader in the field. The consistently amazing feedback is what gives Sure Thing Schoolies Experiences the tagline "The Best Week of My Life"
Official Schoolies events and Youth Travel Party Packages are through the award-winning and ATAS accredited company Sure Thing Travel.
We also work with those who want to go to Spring Break Events, Full Moon Parties, Youth Cruises, and much more. Enthusiastically helping them create the most memorable moments of their life. It's so rewarding when we can help our customers experience a new level of excitement, adventure and happiness. After all, we deserve to be happy!
"WOW! Absolutely the best week of my life with Sure Thing! From beginning to end, they were amazing… I would love to have everyone else experience what I experienced with Sure Thing. Absolutely AWESOME!!!"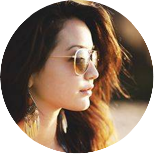 Fiona Kelly
Another Happy Traveller