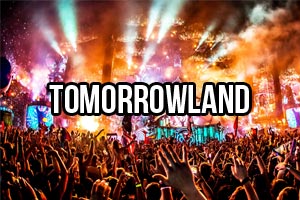 Travel within a Magical Fantasy world, uniting the People of Tomorrowland
Tomorrowland is one of the most popular global festivals held annually in Boom, Belgium
Sure Thing Travel offers you the very best service, covering your trip from the moment you take off all the way through to the return journey home. We help you create your own customised travel package according to your own situation and preferences.
We can organise your flights, accommodation and Tomorrowland tickets, or Tomorrowland can be part of your overall trip to Europe that we can help organise for you from start to finish,
We've had a huge demand for these packages from our awesome festival travel customers and we've partnered with Festicket to deliver.
Let us know your requirements and our team will be in contact with you,