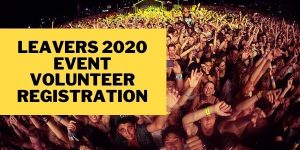 About Our Event Crew:
The "Sure Thing Event Crew" is a team of experienced travellers from various backgrounds including youth workers, event management students, DJs, tertiary students, and travel industry personnel.
The Role:
Meet all Sure Thing guests upon arrival at their Schoolies/Leavers accommodation.
Guide all Sure Thing guests through the check-in process.
Always be approachable with questions, issues, or concerns.
If there is a situation whereby a Sure Thing guest must leave their accommodation to visit a doctor or hospital then they will be escorted by you. (All locations have emergency action plans in place.)
You are the big brother/sister, there to make sure guests have a smooth trip.
You address all obstacles that arise and ensure no guest is left behind.
Safety is of high importance and you must be stern with guests when required, without coming off bossy.
You will also work with the other event reps, Hotel Coordinators and Hotel Staff to ensure everyone has the best week of their life.
About You:
You live and breathe the values that makes Sure Thing the leader in the industry.
You are a trip animator.
You are easy going and fun to get along with.
You like helping others have the best Schoolies trip possible.
You are flexible and are willing to go beyond to make sure things are done right.
You have the ability to multitask and manage large groups of students.
You are a good team player who wants to see the team be successful.
You are 20 years of age or older
You are First aid trained, or willing to be certified
You see this as an opportunity to learn and become a vital part of the team whilst enjoying what the destination has to offer.
You are an Australian Citizen
You are willing to undertake a Police Check
Dates & Location:
Where – Dunsborough, Busselton, Margaret River
When – 22 Nov – 27 Nov 2020 (You must be available every day during this period.)
Accommodation provided to all event crew.
How To Apply: