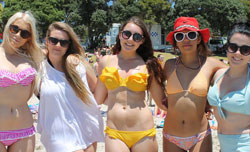 It's easy to see why Busselton is popular with Leavers every November. It has a heap of attractions, heaps of accommodation sites and one of the best-looking locations not just in Western Australia but in the world. It's a safe location but with plenty of scope for Leavers to do their own thing when they want to without involving any of the locals or other tourists.
One of the great things about Busselton is that it has natural and manmade attractions to suit anyone. Just think about cycling for a minute. Everything's provided. You can hire a comfy easy-to-ride bike, have a guide with you or not, cycle around the amazing bay, visit the best watering holes and eateries and do all this at your pace in the incredible weather of the south-west.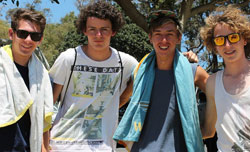 Then for something a tad less strenuous but equally fascinating is a stroll along the jetty at Busselton. Yes, the jetty which is the longest such wooden structure in the Southern Hemisphere. Ships no longer visit but Leavers can go underwater as well. It's amazing as your journey involves walking both above and below the sea.
Tips and advice to the Leavers at Busselton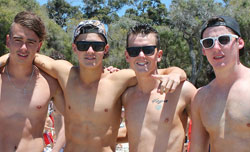 It pays to know the best way to get around, the best places to stay and the only way to know what official events are planned and how to access them. All of that and more is yours as a Leaver in Busselton when you hook up with Sure Thing. They've got the week nailed. They know how to make sure you have the end of school celebration you want. And as well as covering all the bases and putting you in the best location, their packages are the best in deals on offer.
You're about to finish high school. Make your celebration an awesome experience. It will be a sure thing with Sure Thing Schoolies.
All employees at Sure Thing Schoolies are Fully Accredited and Qualified.
Busselton Leavers: Details and Packages now available
To access all information on Busselton Leavers, or to make a booking:
Click Here: Schoolies Enquiry