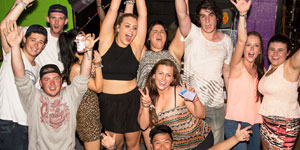 Phillip Island is a relaxed two-hour drive south from Melbourne, Victoria, and offers the best of both worlds — all the mod cons you'd expect at a popular tourist destination, set in a stunning, natural environment.
As it happens, Phillip Island is famous for Motor Sport, but did you know it's also a fantastic Schoolies Week destination? With beautiful beaches and coastlines, local markets, heaps of outdoor activities, abundant wildlife, fabulous shopping opportunities, and eateries galore, there's plenty to keep everybody happy, including swimming, surfing, cycling, fashion, daytrips and, for the nature-lovers, really cute penguins! There's plenty of nightlife too, whether you want to check out the local bars and clubs (if you're over 18) or enjoy the great Schoolies vibe on offer for everyone at The Island Accommodation – the Official Schoolies Accommodation on Phillip Island.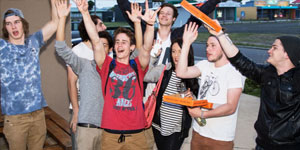 To make the most of all Phillip Island Schoolies 2018 has to offer, make sure you contact Sure Thing Schoolies Travel, and book into the Official Schoolies Accommodation. The Island Accommodation is a purpose-built, eco-friendly accommodation complex with lots of open space where you can relax, have fun and celebrate the end of your school years, and is within easy walking distance of everything you'll need to have a great time. But remember, places go fast, so don't leave it too long to book!
Booking Official Schoolies Accommodation through Sure Thing Schoolies Travel ensures that you'll have no problems at check-in, there'll be Schoolies-friendly staff and fully Accredited and Qualified Sure Thing staff at The Island, and you'll get the genuine Schoolies experience.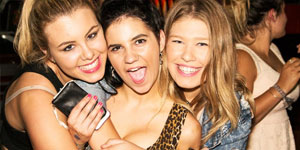 Sure Thing Schoolies Travel is a leader in Schoolies travel, and offers its expertise specifically and exclusively to Australian Schoolies. Sure Thing is proud to be accredited by the AFTA Travel Accreditation Scheme (ATAS), which is your guarantee of receiving reliable and professional travel advice from its highly qualified staff. You can book your Schoolies Week knowing you're in the safe hands of a trusted and reputable travel agent who will make the process an easy one from start to finish.
If you're ready to start planning, settle for nothing but the best and make your Phillip Island Schoolies Week 2018 a Sure Thing! Sure Thing Schoolies Travel has a range of packages available and can help you to choose the best one to suit your needs and budget. Sure Thing can also take care of all the details, from arranging flights and transfers to booking activities and tours.
Phillip Island Schoolies 2018 Details and Packages are now available and places will fill fast, so don't wait! Complete the form below or email us at schoolies@surething.com.au