To get the best out of schoolies week, it is a good idea to start planning early. You may think that you have plenty of time and that everything will just fall into place, but the truth is that the most popular spots fill up fast. The old adage is true, 'time flies when you're having fun,' but so does the time before having fun – especially when you're concentrating on finishing your exams and graduating high school. Getting started early on your schoolies plans will be your guarantee of a fun filled vacation of treasured memories.
Plan Ahead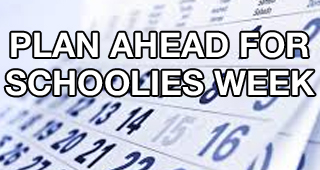 The first thing you want to do when preparing for your venture is to check your school term dates. There are several cities that are home to celebrations for young graduates, with the main one being Australia's Gold Coast, but other locations also host this very festive occasion including places like Byron Bay, the Sunshine Coast, Airlie Beach and Lome, so you should have no problem finding the right location for your schoolies week of fun and adventure.
In the most popular locations, the Schoolies festival actually runs for several weeks throughout the month of November. Knowing the term dates for your school will help you to narrow down which location and what dates you will need to travel.
| | |
| --- | --- |
| Schoolies 2018 | Schoolies 2019 |
| Week One: 17 Nov – 24 Nov 2018 | Week One: 16 Nov – 23 Nov 2019 |
| Week Two: 24 Nov – 1 Dec 2018 | Week Two: 23 Nov – 30 Nov 2019 |
| Week Three: 1 Dec – 8 Dec 2018 | Week Three: 30 Nov – 7 Dec 2019 |
Make Your Plans
Once you know the right dates to travel for your festival, it is time to start planning your activities. Remember that every year there are thousands of students coming from all over the country that will also be setting out for the same celebration. Choosing your destinations and activities early will be very important.
The destination sites will offer you plenty of choices of accommodations and activities that will keep you busy for your entire vacation, but don't overlook the importance of getting to those destinations. With so many students looking to travel to the same location at the same time you also need to consider that there may be a bottleneck in the transportation department as well.
Whether you choose to fly, take a boat, or some other fashion of transportation keep in mind that you will not be traveling alone. Airlines often offer many deals and discounts to schoolies at this time of the year. These schoolies flights and transfers can help you to find some huge savings. For that reason, transportation deals may disappear just as quickly as they came.
Have Fun
The Schoolies Festival is the biggest party any high school student will ever attend. It is a celebration at the culmination of years of hard work studying and taking exams. This rite of passage represents a transitional period before these young minds have to turn their attention to adulthood, so it will all be come and party like there is no tomorrow. Any schoolie looking to let their hair down for Schoolies week will want to make sure that their preferred choices are there waiting for them when they arrive at the festival. Planning ahead will be your guarantee that your adventure will provide memories that will last a lifetime. Just contact us for more information, and we'll gladly get you started.