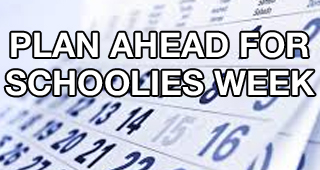 To get the best out of schoolies week, it is a good idea to start planning early. Every year the Schoolies (leavers) dates changes and is based on when high school's graduate. In the most popular locations, the Schoolies festival runs for several weeks throughout the month of November and early December. Knowing the term dates for your school will help you to narrow down which location and what dates you will need to travel. Here are the dates for Schoolies Week for the next few years.
Schoolies 2020
Week One: 21 November – 28 November 2020
Week Two: 28 November – 5 December 2020
Week Three: 5 December – 12 December 2020
Schoolies 2021
Week One: 20 November – 27 November 2021
Week Two: 27 November – 4 December 2021
Week Three: 4 December – 11 December 2021
Which states celebrate in what week?
To ensure you are booking with your fellow friends and school within your state here are the traditional weeks when each state party at Schoolies.
QLD Students – Week One
NSW Students – Week Two
VIC Students – Week Two
SA Students – Schoolies is a fixed three-day event for those celebrating in South Australia
WA Students – Leavers is a fixed five-day event for those celebrating in Western Australia
TAS, ACT, NT, New Zealand Students – Various dates depending on destination of travel