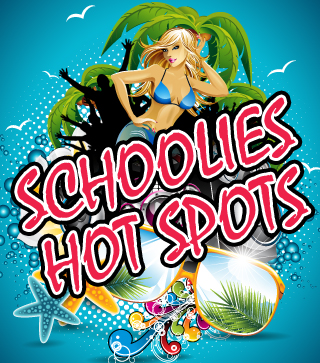 As the end of the year comes to a close, high school graduates look anxiously forward to the light at the end of the tunnel. They have spent endless hours in front of their computers or with their noses in books preparing for those dreaded final exams. Once the last school bell has rung, the bookshave closed and the last exam paper has been submitted, there is nothing left to do but to forget the past and celebrate your achievements.
Each year thousands of graduating high school students start looking for some recreation to replace those stress filled days with something exciting and fun. Whether they are adventure seekers, partiers, or just need a quiet place to relax, finding the perfect outlet is as simple as them making their way to Australia's Gold Coastor to another of their famous hot spots where they can enjoy fun in the sun, in the club, in the shops, or even in the park.
Schoolies week starts around mid November and may last through the end of the month, but each State and Territory is different. From all over the country School Leavers will descend upon the city by the thousands looking for the perfect way to celebrate this major accomplishment in their lives. If you are sending off your schoolie to one of these festive occasions there are a few things that you should know to help them prepare to get the most out of their exciting journey.
Before You Go
Even before you leave home you need to start planning. Decide if you are going to get there by plane, train, or automobile. Whatever way you choose to travel you will need to arrange to get to your accommodations, so keep in mind that there are some agencies that have special deals for schoolies flights & transfers.
Because this time of year is so important to so many school leavers, you should shop around for special deals exclusively set aside for schoolies. Plenty of savings can be had that could get you from your hometown to schoolies week with special offers just for those students.
What to Do
There are so many different things to do when you take on schoolies week activities. You will have more than enough choices of places to go. There will be plenty of nightclubs featuring all different types of music styles so they will be able to dance their nights away and have the time of their lives. Contact us for the hottest tickets to the official Schoolies parties, beach parties and island parties.
So, whether your hot spot choices for schoolies week is in the clubs or on the beach, a trip to either Australia's Gold Coast or the Sunshine Coast you need to decide on your destination early. These venues sell out fast so if you want to be sure to get the most out of your adventure and not meet with disappointment along the way book early. This way, when it comes time to create lasting memories to tell your grandchildren about that crazy week, you will be filled with pleasant stories that will last for generations.
If this sounds amazing to you, just call us or send us an email – we're ready to talk.