As the end of the year and high school graduation approaches, no doubt you've been anxiously looking forward to the light at the end of the tunnel. You're probably spending endless hours in front of your computer or with your nose in your books preparing for those dreaded final exams. So when the last school bell rings, the books close for the last time and the final exam paper is submitted, there'll just be one thing left to do – celebrate!!
Each year thousands of graduating high school students, just like you, look forward to replacing those stress-filled school days with something exciting and fun. Whether you're an adventure seeker, a party goer, or just need a quiet place to relax, finding the perfect place is as simple as heading to Australia's Gold Coast, or to another of its famous hot spots, where you can enjoy fun in the sun, in the club, in the shops, or even in the park. School Leavers from all over the country descend upon these hot spots looking for the perfect way to celebrate this major accomplishment in their lives.
Schoolies week starts around mid-November and may last through to the end of the month, depending on each individual State or Territory. If you are planning to head off to one of these exciting celebrations, there are a few things you should know to get the most out of your Schoolies week experience.
Before You Go

First of all you need to think about getting there. Decide if you want to travel by plane, train or automobile. Unless you are driving to your destination, you will need to get to your accommodation somehow, so keep in mind that there are travel agencies that have special deals for Schoolies flights and transfers.
Because this time of year is so important to so many school leavers, you should shop around for special deals exclusively set aside for Schoolies. There are big savings to be made by taking advantage of special offers just for students.
What to Do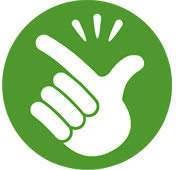 There is a huge range of activities, tours and nightlife to choose from during Schoolies week. Whether you want to be out on the water, exploring the surroundings or just snoozing in the sun, it's all there waiting for you. And if you're a club surfer there are plenty to choose from, all featuring different styles of music, so you can dance the nights away and have the time of your life.
But remember, whether your hot spot choice for schoolies week is in the clubs or on the beach, you need to book early as accommodation sells out fast.
We provide top-rated Schoolies Accommodation in all the popular destinations, so if your group is looking for an awesome Schoolies week celebration, make it the best experience of your life – make it a Sure Thing!
Schoolies Details and Packages are now available.
To take the first step, fill in the form below or email us at schoolies@surething.com.au
We're only one click away!