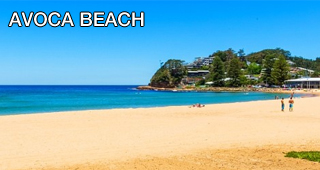 If you are planning a schoolies trip for 2017 then look no further than the coastal resort of Terrigal. Situated in the central coastal region of New South Wales, this surfer's paradise provides visitors with stunning beaches, spectacular vistas, national parks, great shopping and amazing nightlife, sure to entertain for a short break or full holiday trip.
Hotels in Terrigal
The area offers a great variety of places to stay for your break. These include some fantastic resort which provide every Schoolie with an unparalleled balance of relaxation and partying, all with the convenience of being only a short walk from the shops, restaurants and beaches.
There is a number of two bedroom villas and terraces available with all the comforts of home in a clean contemporary setting all with special offers for schoolies week.
Things to Do
Terrigal Beach has much to offer its visitors with its fantastic golden beach, perfect for a variety of water sports including surfing, kayaking, and sailing – not to mention beach activities such as beach volleyball, barbecuing and picnicking all under the watchful eyes of the surf lifesavers. Away from the beach there is a fantastic array of shops, markets, galleries, spas and even a holistic vegetarian café and therapy centre a short distance away. Avoca Beach is equally as exciting, with plenty to do, all within easy walking distance.
For the more adventurous traveller the area is a fantastic base to use to explore the surrounding areas. For the shopping enthusiast, there are numerous venues to choose from with charity markets, farmers markets, beachside stalls and themed fairs to browse. New South Wales also has almost 900 national parks with amazing areas of natural beauty to savour, and a vast selection of trails to walk for varying ability levels. Whether you are seeking rest and relaxation to recover from the school year, energetic activities or exciting adventures, the area has plenty to keep you amused and occupied.
Food & Drink
Whatever your culinary preferences, you will find them ably catered for by the amazing variety of lounges, restaurants and cafes. Fine dining, sushi, and international dishes are widely available alongside less formal options of burgers and locally caught fish. Most venues have spectacular views of the beach and ocean and you are sure to receive a warm welcome, with even the pickiest of appetites able to find something to tempt them. Otherwise, you can make your own food in the full kitchen in each villa and terrace!
If you are interested in learning more or would like further information, please contact us. We would be delighted to assist you with any aspect of planning your holiday, or answer any questions or queries you may have.