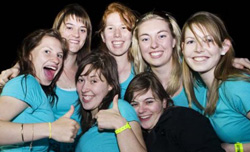 Schoolies, when it started, used to be thousands, then tens of thousands of teens invading the Gold Coast and having a rip roaring time in sunny south-east Queensland. Now Schoolies are everywhere. In fact many Schoolies today hop across the ditch and party in Queenstown, New Zealand. And why not? This relatively small Kiwi town is a mecca for tourists offering, wait for it, more than 200 adventures for tourists. Now with so many activities on your doorstep, that only leaves the nights for partying.
Queenstown has an international airport and has direct flights from several Australian cities. Getting there is easy. The tough part of your Schoolies week is deciding just what you'll have time to tackle.
Queenstown tourist adventures
The joint is really jumping in winter because of the snow activities but Schoolies in summer still has heaps of things to do. How about one or more of these?
Bungee jumping
Whitewater rafting
Zip Lining (flying fox)
Abseiling
Fly fishing
Mountain biking
Sky diving
Paragliding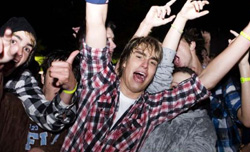 If you fancy something different for Schoolies, you'll find the awesome lifestyle and outdoor adventures in Queenstown hard to beat. And you'll find the Sure Thing Schoolies service even harder to beat. They know travel inside out. They know what Schoolies want and go out of their way to provide the best possible experience for school leavers at the best possible price. Their packages stack up really well.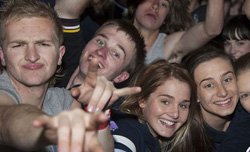 Because it's an international destination for Aussie Schoolies, you want all the official documentation requirements well understood and ticked off. Sure Thing Schoolies knows everything about that aspect of travel, plus the best hotels, plus the best adventures, plus the best of everything else.
From a stunning steamer trip on the Lake to checking out the film locations of so many top movies made in and around Queenstown, you can have an epic Schoolies week in Kiwi country.