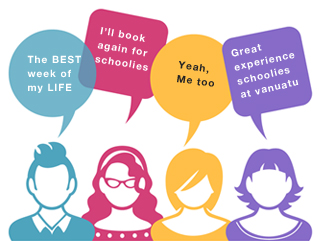 Finally! The school year is winding down and schoolies week is so close we can almost taste it. NSW, QLD & VIC students are getting pretty excited right about now and are planning the holiday with their school mates as we speak. I can speak from personal experience how much fun you have, if you choose the right location and plan your Schoolies with friends you know you have lots in common with. Here is my story.
You can choose almost any Official Schoolies accommodation and are guaranteed to have a good time. Lots of my friends planned Byron Bay schoolies and had a blast. I had already been there with my family before so I wanted to try something different for my final celebration with my high school friends.
What I loved about the Sunshine Coast is that the area is so full of life and has a great energy to it. Although not every room has an ocean view, the city itself is nice enough to look at. There was also lots of new construction happening so we got to see how buildings go up. I know schoolies are not really supposed to be about learning new things, but I just couldn't help myself, I'm going to major in architecture! My friends and I were all really impressed that everything was so convenient. We could walk everywhere we needed to go: the beach, the restaurants, our rooms. It was all very easy and the weather was sunny but not too hot to sit out on the beach.
Schoolies Flights & Transfers
Getting around any of the islands is not difficult, but there are a few things you should know when planning your visits. Travelling from anywhere on the mainland is pretty simple, as the folks from NSW, QLD & VIC will attest. The area gets so many visitors every year that they make it pretty easy to get around, even if you don't really know where you're going or what you're doing – which is perfect for us schoolies!
The Gold Coast is especially helpful to organise flights, transfers and local transportation methods to get you where you need to be. If you will be travelling with a large group, make sure that you know how and when everyone will be arriving. Catching a transfer can be a bit difficult if you have multiple people that straggle in at all different times. That can make even Gold Coast schoolies troublesome! Of course, there is that one friend in every group that seems to show up late, miss a flight, lose their luggage or in some other way simply mess up the plans for everyone else. You just have to expect these things every now and then, but don't let it ruin your holiday! You are on break to enjoy the views, the surfing, the beach, your friends and the luxury of being all on your own!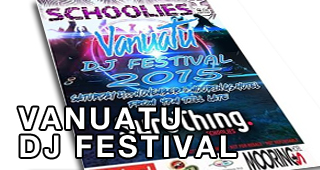 I also recently heard all about Sure Thing Schoolies in Vanuatu… it sounds absolutely amazing!! So good that I feel sad when I hear about how good it was (since I didn't get to experience it). But it's not too late for you, so check it out if you can, they even have the Schoolies DJ Festival at the Sure Thing Vanuatu Schoolies hotel now.
If you are interested in further information or need help with your schoolies booking, please contact Sure Thing Schoolies. They will assist you with any questions or queries you may have.