Schoolies is an unforgettable week of celebration with your best mates making amazing memories. Keeping safe at Schoolies is simple: look after yourself, look after your mates and don't break the law.
Sure Thing Schoolies has been running Official Schoolies events for over 14 years with a perfect safety record and top level accreditation. Sure Thing Schoolies is passionate about safety and ensuring that Schoolies have the best week possible!
Avoid these Top 5 Schoolies Mistakes and you'll be right on track for #thebestweekofyourlife!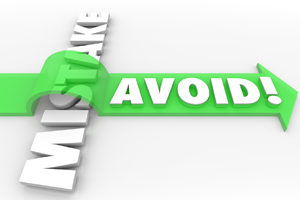 Mistake #1 – Crime
Don't turn what should be the best week of your life into a nightmare. Don't drink drive, don't do drugs, don't be violent. Don't act like a "toolie" and you'll be fine. The police are there to look out for you, so respect them and they'll respect you. This takes number 1 spot in the list of Top 5 Schoolies Mistakes.
Mistake #2 – Booking a house
This is a genuine rookie error. A private house or AirBnB is not an official Schoolies booking. House owners can raise the price without notice or refuse to return your bond. We see this every year, groups book houses which are then cancelled 2 days before Schoolies week, leaving them with no accommodation. Book through the Official Schoolies provider – Sure Thing Schoolies to ensure you're booking Official Schoolies accommodation intended for School Leavers.
Mistake #3 – Leaving booking to the late minute
Year 12 is HECTIC! Between assignments, 18ths and exams there is little time to think about anything else. But don't leave your Schoolies plans till the last minute. Get in early to secure the best spot for your group! We recommend checking out Sure Thing Schoolies 2 years out from Schoolies. You'll have access to your pick of Official Schoolies accommodation from the full range of availability – remember that the best always gets booked and sold out first!Check out surething.com.au/schoolies for the best remaining Schoolies deals.
Mistake #4 – Having a curfew
Schoolies Week is about freedom! The last thing you want is a curfew or lock-out. Don't book a hotel with a curfew, otherwise you'll be in bed by 10pm! Some resorts enforce you to remain on their grounds (or even on their island) for the whole week, beware! All Sure Thing Schoolies allow Schoolies the freedom they deserve. Avoid being on a leash! Sure Thing Schoolies NEVER enforces a curfew, and NEVER leashes you to the resort grounds.
Mistake #5 –Not going through an accredited provider
Booking your Schoolies Week with a Schoolies company without ATAS accreditation is like getting into a car with a driver who doesn't have their licence. Sure Thing Schoolieshas a flawless safety record and is the only Schoolies provider to achieve ATAS accreditation (A11400).
Having been around for many many years, we see these mistakes been made time after time by Schoolies leavers (and sometime even parents!). Avoid these Top 5 Schoolies Mistakes and you will have a solid foundation and will be on travel for an amazing and memorable Schoolies week.
If you need any help with Schoolies you can get in touch with us any time, we are open 24 hours 7 days and here to help.