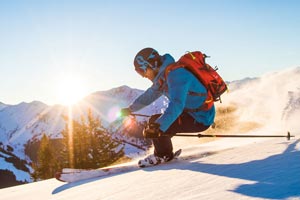 WARNING: This site contains the Best Snow Travel Packages Available – If you're about to head to the snow… Sure Thing has all of the official packages available for all the skiing destinations!.
What about Price?
'Sure Thing Snow Travel' has the lowest package prices (we actually really do!) and is fully Australian-owned and caters particularly to Australian residents covering all domestic and international snow destinations.
Over 98.4% of our customers say they will travel with Sure Thing for their next snow trip, representing a strong level of customer satisfaction.
Sure Thing covers all of the important components of your snow trip: Accommodation, Lift Passes, Gear Hire, Airfares, Car Hire, Coach Rides, Transfers and even Ski Lessons… the choice is yours! Your entire snow trip package can be neatly booked at one place.
Sure Thing Snow Travel products and services of the Highest Quality. All employees at Sure Thing re Fully Accredited and Qualified.
Many great Packages now available
Search for your Snow Travel package using the form below and Recieve $60 Off