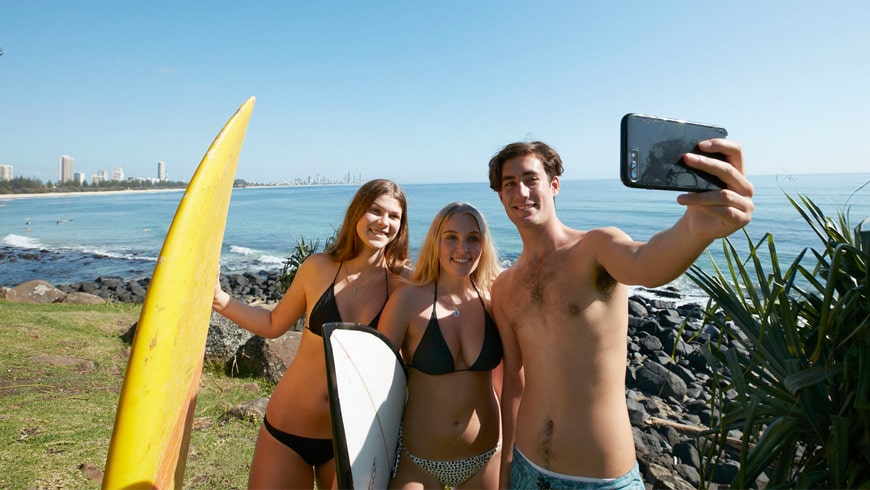 Phillip Island is one of the most popular destinations to visit in Victoria. Just outside the hustle and bustle of Melbourne, the island provides an array of activities centred around the outdoors and nature. Students like heading to Phillip Island for their end-of-school celebrations as there's so much to see and do. Here are our top 5 things to do at Phillip Island over Schoolies Week.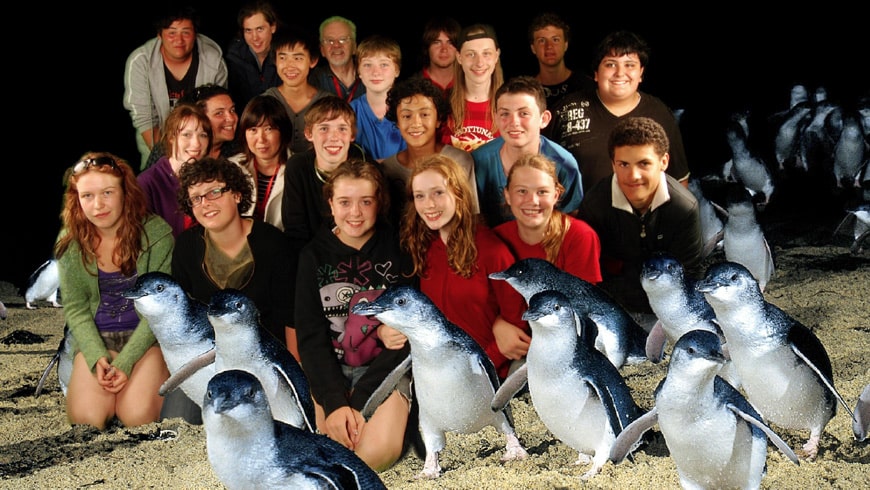 1. Meet the famous penguins
Come face-to-face with the penguin parade as they march up the beach each night. The smallest penguins in the world call Phillip Island their home and this incredible natural encounter is the one number thing to do on Phillip Island. See the little furry creatures head in from a tough day at sea, before you get ready for a big night on the town.
2. Chocolate Factory
Within the Sure Thing Schoolies package you'll get a choice of three exciting activities included in your wristband. One of them is the famous chocolate factory tour. Take a self-guided tour around this interactive world of chocolate. Let the sugary delight boost you up after a big night of celebrations.
3. Go Kart around the Phillip Island Circuit
Another famous attraction on Phillip Island is the Formula One circuit. While F1 doesn't coincide with Schoolies Week, you can swap out a V8 or F1 car for a Go Kart and ride around the famous track. Definitely a must for all car enthusiasts!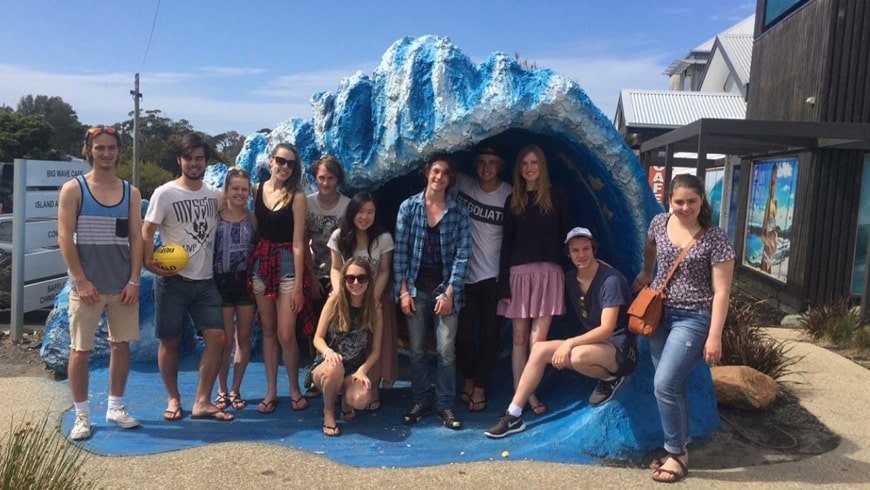 4. Surf Experience Tour
Another inclusion in your Sure Thing Schoolies package is the surf experience tour that celebrates everything about surfing in Australia. The immersive experience includes audio and visual exhibits from some of Australia's greatest surfers and the iconic breaks around this country. Definitely worth a visit, especially as it's free in your Schoolies package!
5. Beach chills
There's nothing like just chilling at the beach and mucking around with your mates. This is the most popular thing to do at Phillip Island Schoolies. After a late-night of celebrations, nothing quite beats a swim in the ocean and a nap on the beach.
Phillip Island Schoolies
Phillip Island has heaps of things to do over Schoolies Week, you'll be busy trying to fit it all in, especially with all the free experiences included in your Sure Thing Schoolies package. Find out about what is included in the packages by visiting the accommodation page for Phillip Island.