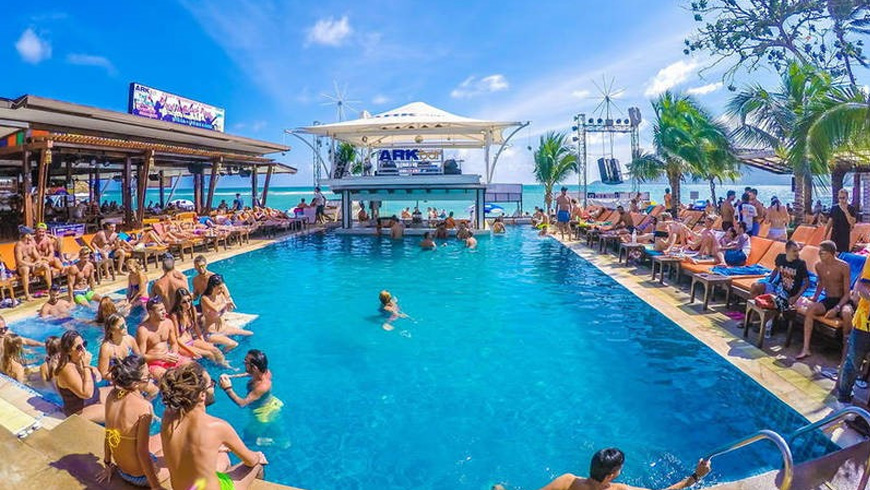 Thailand has always been a popular party destination for backpackers and youth travellers. The destination is by no means "boring" as there are plenty of things to do in Thailand and on the beautiful island of Koh Samui.
The party appeal has lead to more Australian students wanting to take their Schoolies experience international for a week-long party in South East Asia's party destination; Koh Samui.
Known as the home of the epic full moon parties, Koh Samui is the perfect mix of relaxation – daily massages, exotic cocktails and lush accommodation, and party – awesome nightclubs, epic beach clubs and fun pool parties.
We've compiled a list of top things to do at Thailand Schoolies to make sure you see the sights in-between the pool parties and nightclubs.
1. Take a speedboat and explore the surrounding bays
Have your very own "The Beach" moment on a speedboat ride through the surrounding bays and beaches. Recognised as some of the most beautiful beaches in the world (perhaps after Australia), you can't come to Thailand and not explore the beaches.
2. Visit the Koh Samui waterfalls on a day trip
While Koh Samui is known as an island paradise thanks to its beautiful beaches, the interior also offers wonderful beauties like the Na Muang Waterfalls. Swim in the refreshing pools under the two cascading waterfalls on a memorable day trip excursion.
3. Marvel at the Big Buddha
Wat Phra Yai, the golden big Buddha on Koh Samui is one of the main attractions on the island. The buddha structure is not far from Chaweng Beach (the main part of town & where Schoolies stay) and can be visited by a public pick-up truck.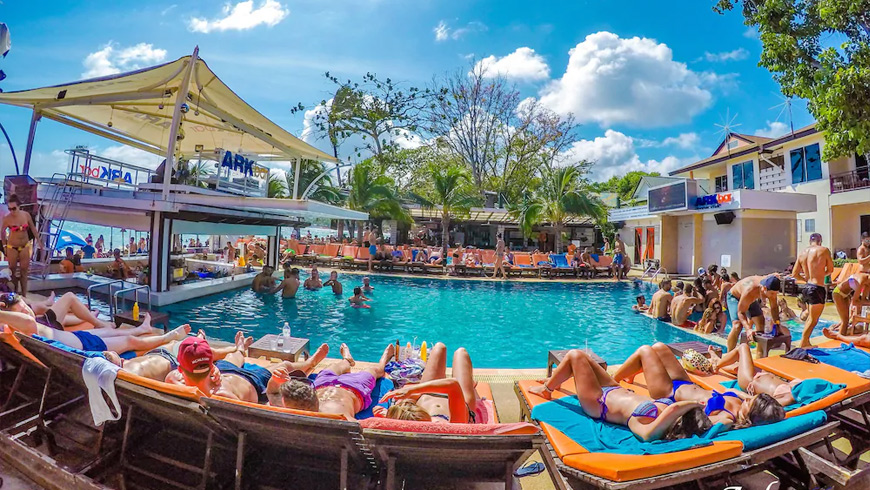 4. Attend the famous ARKbar Beach Resort Pool Party
The main reason to come to Thailand for Schoolies is to party it up! The Sure Thing Schoolies accommodation at ARKbar Beach Resort ensures you're always near the action. The resort is known for its awesome daily parties starting around the pool at 2pm and carrying on into the early hours of the morning on the beach.
5. Hit up the bars & nightclubs on Chaweng Beach
The main bar and nightclub strip on Koh Samui is at Chaweng Beach. If you can escape the epic party at ARKbar Beach Resort, check out the other bars, restaurants and nightclubs along the beachfront.
Schoolies in Thailand
Thailand Schoolies is a memorable and fantastic experience to have with friends. Sure Thing Schoolies is an official provider of accommodation in Thailand and takes the stress out of your trip. The international packages all come with return flights to Australia, transfers, accommodation, breakfast and the option to upgrade to premium packages that include more meals, room upgrades, excursions and travel insurance. Find out more here.