Many students that live in South Australia like to enjoy the Schoolies festival in their home state and they make their way to Victor Harbor, only an hour drive from Adelaide, for the best party scene and relaxed seaside atmosphere.
Sure Thing Schoolies has had 13 years of experience running Schoolies events and we've had plenty of feedback from past happy students that let us know what they loved about their Schoolies accommodation. Here's the complete guide to the best rated Schoolies Hotels in South Australia, rated by previous schoolies for future schoolies.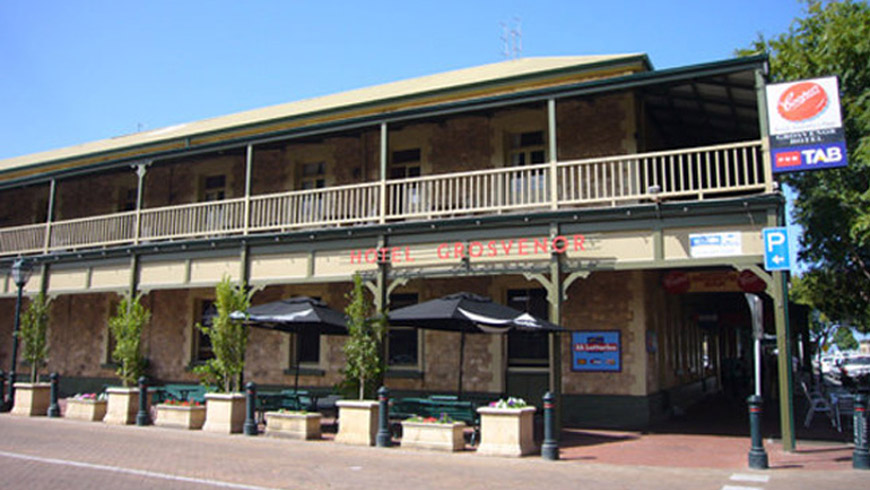 Located right amongst the action in the middle of Victor Harbor town, the Grosvenor Hotel is considered the top rated place to stay for Schoolies. Some of the Schoolies parties take place here so being close to everything is a massive bonus. It's one of the bigger hotels in town so larger groups of friends can get multiple rooms side-by-side and stay all together.
Schoolies also liked how close it was to Maccas (150 meters) for that late evening or early morning snack!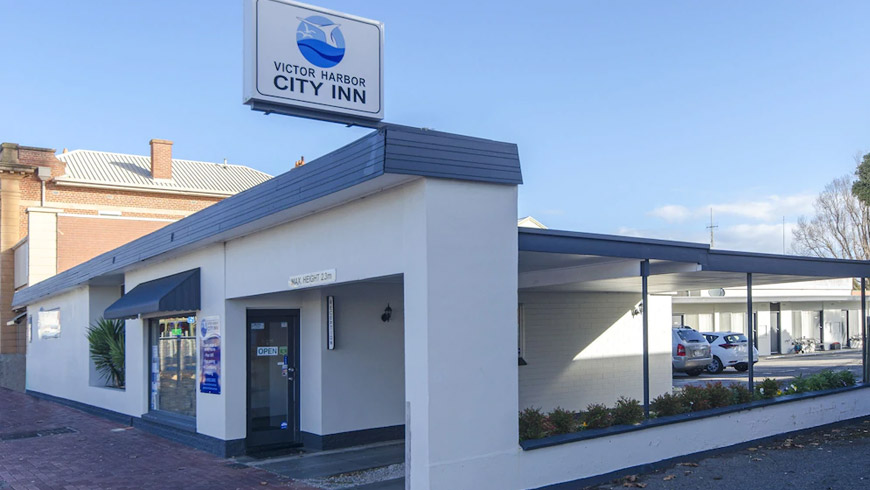 The freshly renovated Victor Harbor City Inn is another great place to stay for Schoolies. Facilities like air-conditioning, refrigerators, private ensuites for every room and breakfast area with toasters, cutlery & crockery make it an ideal spot.
The accommodation is within walking distance to the Schoolies parties at Grosvenor Hotel and at Warland Reserve.
Another stylish option for Schoolies, Hotel Victor offers twin share rooms, sleeping 2 per room. The hotel can accommodate big groups and put friends close to one another. Enjoy the privacy of a spacious hotel room with private bathroom, fridge, TV and much more. School leavers have liked this hotel as it provides a quiet and private place to chill after a big night.
It's just a quick stroll and you're at the Schoolies parties at Grosvenor Hotel for the afternoon, then the parties at Warland Reserve in the evenings.
Campsites are a very popular and affordable option for Schoolies. They have an awesome atmosphere amongst the tents. Goolwa Caravan and Campsite has many options of accommodation, from unpowered campsites where you bring everything to cabins and family villas that house 6 people. This Victor Harbor campsite is located 10 mins walk from the beach and an awesome setting for Schoolies with a big bunch of mates.
You can get your transport to and from Victor Harbor included with your Warland Reserve festival tickets.
Sure Thing Schoolies Victor Harbor
All Victor Harbor Schoolies packages include access to three free DJ Chill-out Sessions, exclusive to Sure Thing Schoolies bookings. The afternoon parties are hosted at the Grosvenor Hotel on Friday, Saturday and Sunday. It's an awesome way to meet people, and kick off the festivities before walking to the the Warland Reserve festival area at 7pm.
If you have any more questions about the Schoolies Festival in South Australia, get in touch! We'd be happy to help and secure your spot at one of these great Schoolies hotels, resorts and caravan parks.
View all Victor Harbor options here.