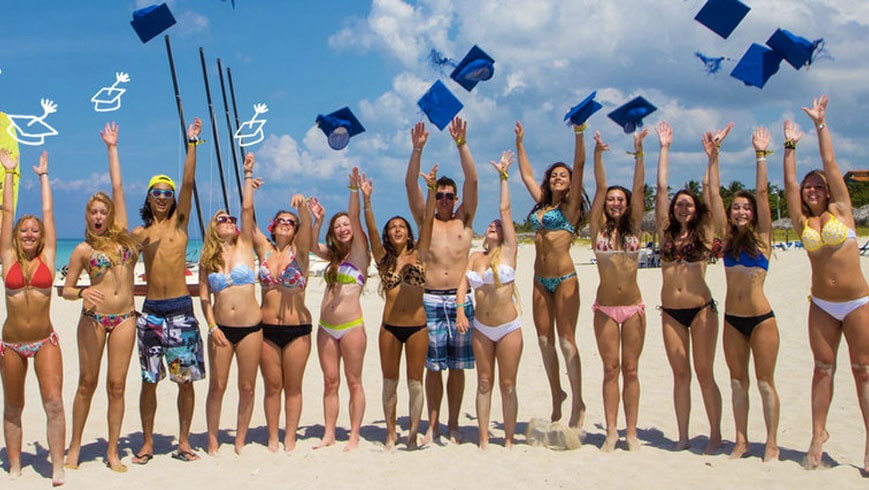 Everything you need to know about Leavers in Dunsborough
Dunsborough Leavers has become the biggest end of school parties in recent years. Many WA students flock 'down south' for a 5-day celebration with friends. Leavers in Dunsborough rivals the parties on the East Coast of Australia on the Gold Coast, and the WA Police run festivities that are recognised as one of the best in Australia.
If you're graduating in 2022 or 2023, find out all you need to know about Leavers in Dunsborough with our helpful guide. Preparation is everything for parties like this!
1. Book Dunsborough Leavers early
We can not stress enough that you should secure your accommodation early! 12 months in advance some Leavers resorts, hotels and campgrounds are already fully booked. To get the best Leavers accommodation, sort out your group's plans early, do your research and book it in.
Sure Thing Schoolies has made it so easy to lock in your Leavers accommodation – it's only $110 per person to secure the accommodation and the rest isn't due until August of the year of travel.
Our online booking system allows everyone to separately go into the booking and pay their deposits. This means that the organiser (or the parent) doesn't have to become an accountant or debt collector for big groups. Booking Leavers couldn't get easier!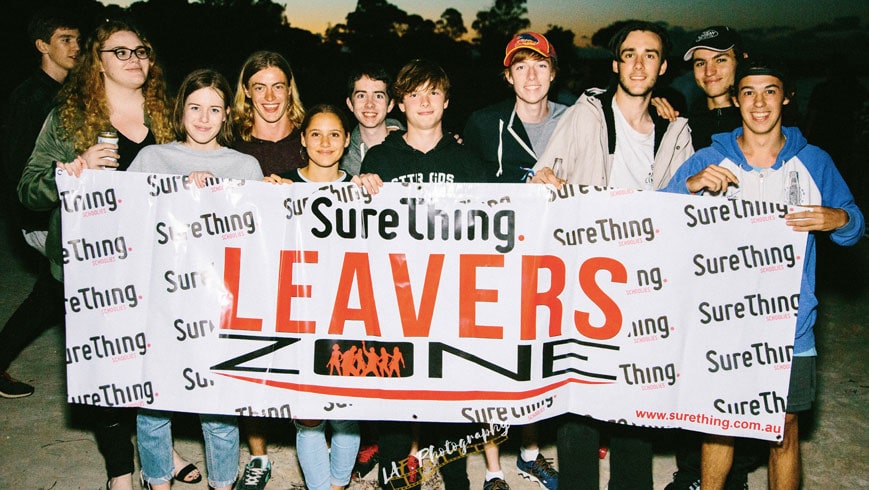 2. Accommodation throughout the region
While the main Leavers festival happens in Dunsborough, students spread out across the region staying in Leavers accommodation in Busselton, Yallingup and Margaret River.
When booking your accommodation take a look at the location. Some groups like to enjoy their own place where they can celebrate together and travel into the Leavers Zone, while other groups want to be close to Leavers Zone. Ask your group their preferences and then look online to see what options are available.
Sure Thing Schoolies can also help find the right place for your group's needs, budget and size.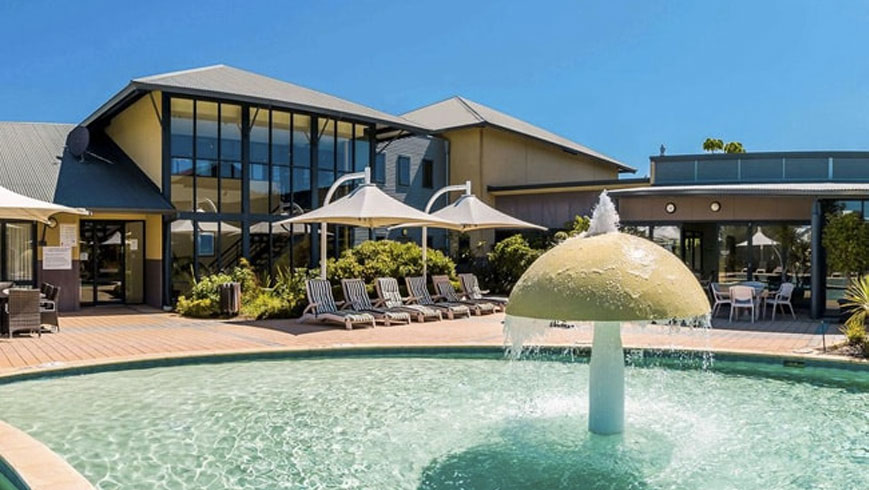 3. Leavers Accommodation with food
It may not be a big thing when you book your accommodation but as you start to get ready for Leavers, it becomes a breeze or a pain in the butt. Some of our Leaver packages include complimentary breakfast and dinner. This is a MASSIVE help as your group (cough cough – parents) don't have to worry about planning out 5 days of meals. This prep comes just as you're finishing off your exams and assessment and can be quite stressful. Your future self will thank your past self for making such wise decisions… #NailedIT!
4. The Leavers Zone in Dunsborough
The Leavers Zone in Dunsborough is organised very generously by the WA police. They know how important this celebration is to you and want all students to be safe at all times.
The festival runs for four nights and one beach day party at Meelup Beach. You can book tickets per day or a full four-day pass. The wristbands for Leavers are purchased once down at Leavers and more information can be found here.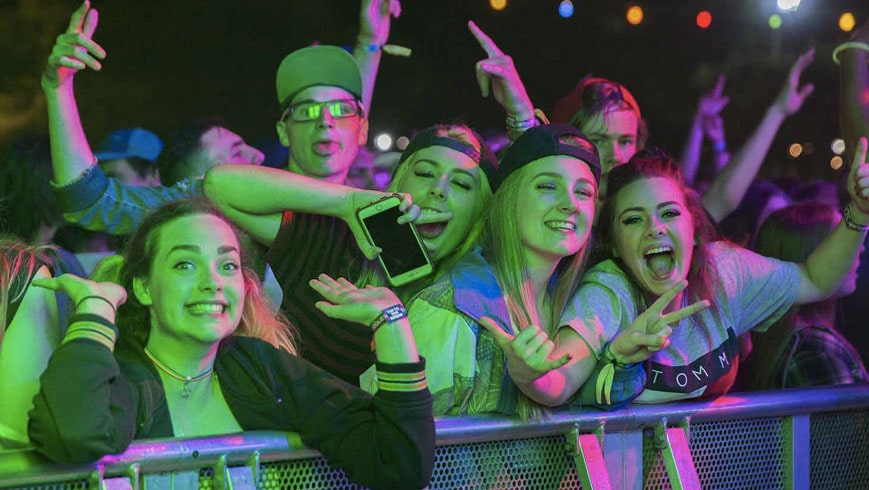 5. Transportation to the Zone
The main event of Leavers happens at the Zone in Dunsborough. Working out the logistics to get to and from the Zone is another important step in the Leavers accommodation decision.
The WA Police organise free bus routes that run from popular surrounding suburbs to bring people into Dunsborough and get them home safely.
While the bus routes are published closer to the date, these routes are fairly established and remain similar each year.
Check the location of your accommodation and see if it is within walking distance to the free bus route. Alternatively, Sure Thing Schoolies also arranges a transport service to shuttle students into and out of the Zone. This is from some of the resorts not on the bus route and comes at a cost. Details are provided closer to the time of travel.
Sure Thing Schoolies specialises in Dunsborough Leavers accommodation. We have over 28+ accommodation providers and can ensure the right accommodation for each leavers group. Check out all our Dunsborough accommodation.