After over a decade at school, you deserve to celebrate with best week of your life. Schoolies is just that. A week spent away with great mates making unforgettable memories.
But the question is… how do you get the best Schoolies deal?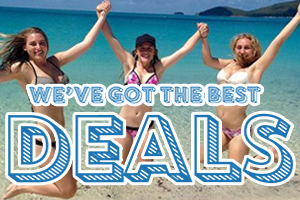 Sure Thing Schoolies has been organising the ultimate Schoolies week for over 14 years. They are the experts when it comes to the best Schoolies resorts, events and parties.
There are so many locations to choose from, Australian favourites like the Gold Coast, Victor Harbor, Lorne, Phillip Island, Byron Bay or Dunsborough. Or the international spots including Vanuatu, Bali and Fiji. So how do you choose the best spot for your group, and more importantly – how do you get the best deals on Schoolies Holidays?
Sure Thing Schoolies makes it easy for you. Their Travel Specialists are just that – specialists. They know the hottest spots and the insider goss'. Which location will be the biggest, where the best parties are and how to save hundreds off your Schoolies packages.
School Leavers love to secure the Best Deals. With packages starting from $229, Sure Thing Schoolies' prices can't be beaten. Schoolies Package include accommodation at a wicked Schoolies resort, Sure Thing Schoolies wristband, free merch and access to exclusive events and parties.
International Schoolies to Fiji and Vanuatu start from $1,245 including return flights, 7 nights accommodation in an exclusive Schoolies resort, adventure activities and unforgettable parties every night!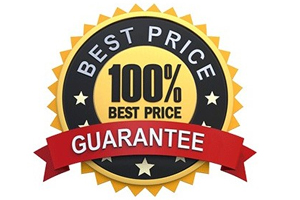 Don't make the mistake of booking a private house, as although it might seem like a good idea at the time, it's not an official Schoolies booking and could land you in big trouble down the track. House owners can raise the price without notice or cancel your booking just days out from Schoolies week. This happens to thousands of School leavers every year and they are left stranded.
Sure Thing Schoolies exclusively deals with Official Schoolies Hotels and Resorts, bringing you the best Schoolies vibe at your accommodation. There are no restrictions for underage Schoolies and importantly, no curfew!
How to Get the Best Deals on Schoolies Holidays: Chat to the experts at Sure Thing Schoolies today by calling 1300 49 59 69, emailing schoolies@surething.com.au or head to https://surething.com.au/schoolies