Looking for an Overseas Schoolies Destinations? Here's four of the best to choose from:
Vanuatu Schoolies tops the list. It's been getting fantastic reviews year after year, plus you'll have the option to go on a night-time Schoolies party cruise on the waters of Vanuatu during Schoolies week! Vanuatu has become the Number 1 Schoolies destination because of its beautiful tropical islands, great food, warm weather and extremely friendly locals. It gives you the perfect mix of freedom, sunshine, tropical beaches, and Schoolies parties and events every night. It's a place where you can relax and soak up the sun during the day, and then take part in the awesome Schoolies celebrations at night!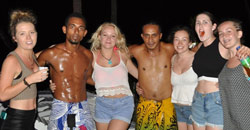 Fiji Schoolies has become a very popular Schoolies destination and accommodation fills quickly. Fiji is known for its fun beach-party atmosphere. This is a place where you can relax and enjoy the sun during the day and take part in all the Schoolies parties and events every night. The Sure Thing Schoolies event in Fiji gives Schoolies the freedom to explore the beaches, experience the culture on the mainland, do tours and activities as well as enjoy the night life. Fiji is one of the safest Schoolies destinations and, with all it has to offer, promises a memorable Schoolies week for everyone.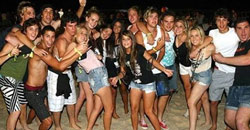 Bali Schoolies is one of the hottest overseas Schoolies destinations, due to its fantastic water activities, beach parties, restaurants, bars, nightlife and bargain shopping. Bali also has a rich culture to explore. If your group is looking to get far away for Schoolies to relax, have fun with friends, party hard and celebrate the end of high school, Bali has it all.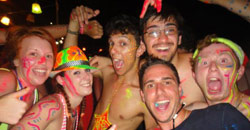 Thailand Schoolies is a very popular Schoolies destination because of its magnificent culture, great atmosphere, superb beaches, delicious food and bargain markets. The locals are extremely friendly and welcome tourists and Schoolies back every year.
So which of these 4 Awesome International Schoolies Destinations sounds like you? Let Sure Thing Schoolies Travel do it all for you. There's no need to worry about accommodation, fitting everyone in, deadlines, flights, party wristbands, activities or anything else – just leave the arrangements to us. Sure Thing Schoolies has been running awesome Schoolies packages for over 14 years, and we can guarantee you the best celebration of your life!
To take the first step, fill in the form below or email us at schoolies@surething.com.au
We are only one click away!
All employees at Sure Thing Schoolies are fully Accredited and Qualified.