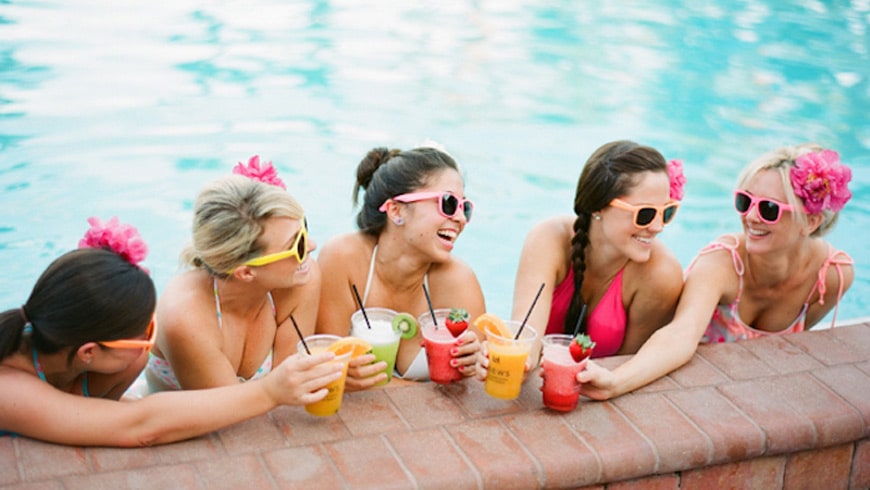 More and more students are heading overseas for their Schoolies Week celebrations, soaking up the awesome island life atmosphere, relaxing in pure style and experiencing awesome beach party scenes that rival those back home. Based on previous schoolies we have rated the best Schoolies hotels overseas to give you the down-low on where to stay and which international destination to choose. Are you ready for the best week of your life?
1. Aquana Beach Resort Vanuatu
When it comes to resort locations, Aquana Beach Resort in Vanuatu can't get much better. Located right on the beach and surrounded by a large lagoon and a palm-fringed beach making it the perfect place to unwind after a big year of exams. It's location on the water is one of the many reasons why this is rated the best Schoolies hotel overseas and in Vanuatu.
Schoolies love this resort as it has a pool and is so close to the beach and is surrounded by beautiful lush gardens. The restaurant, bar and pool area is where the evening Schoolies parties kick-off before people head to local bars and nightclubs or kick on at the resort.
2. Uprising Resort Fiji
Renowned as one of the best youth travel resorts in Fiji catering to travellers keen to have a good time and relax in paradise. The Uprising Resort in Fiji's adventure capital, Pacific Harbour, puts on an epic party for Schoolies Week each year.
Choose from a selection of accommodation options – dorms, villas or private bures (fiji's traditional thatched rooms). Rotate between lounging by the pool and beach (10 meters away) before getting ready for Schoolies games, events and parties each night. Be on #Fijitime before you know it!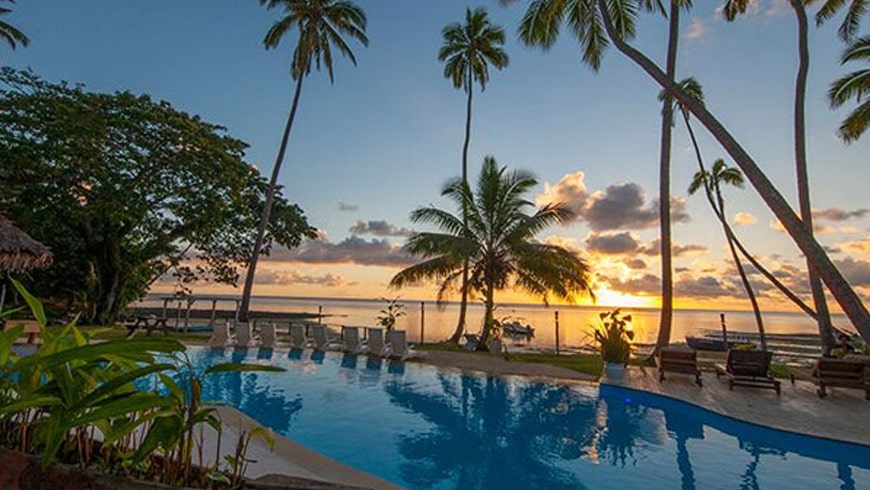 3. Mango Bay Beach Resort Fiji
On the picturesque Coral Coast of Fiji, Mango Bay Resort is another top rated Schoolies hotel. The resort is loved by Schoolies as it's right on the beach and it's an authentic Fijian resort, with thatched bures and lush gardens. Incredibly, this resort is the home of "Bachelor in Paradise, Australia" where the full series was filmed.
Schoolies love this resort as it's close to local townships and a variety of activities that can be enjoyed during the day. They also love that the accommodation was on the mainland so they had the freedom to explore at their leisure, they weren't stuck on one island for one week.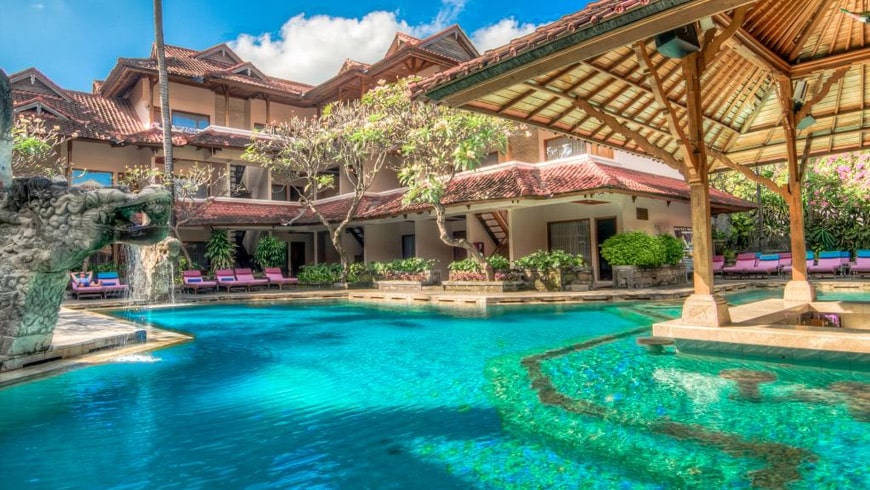 4. Bounty Hotel Bali
Everyone at Bounty Hotel Bali is up for a party! The hotel is located in the biggest party region of Bali, Kuta, and close to nightclubs, bars and restaurants and the beach.
School leavers love this hotel as nothing in Australia competes to the fun had overseas and especially in Bali. The resort has spacious rooms, an on-site restaurant and bar, a pool and daily parties.
5. Ark Beach Bar and Resort Koh Samui, Thailand
Like Bali, Thailand is another hot destination for insane Schoolies Week shenanigans and it all happens at Ark Beach Bar and Resort, the world renowned party destination in Koh Samui. Get lit on a week long Schoolies trip to Thailand.
Enjoy all the luxuries in the spacious rooms, relax by the pool by day and party it up at nightly events and resort parties. It's a wicked spot for Schoolies Week.
Schoolies Overseas
Sure Thing Schoolies overseas packages all include return flights from Australia, 7 nights' accommodation, transfers, breakfast and access to exclusive Schoolies parties. You can also upgrade your package to include local activities and excursions that get you out and about experiencing the country and mingling with the locals.
View all Schoolies Week hotel options here.