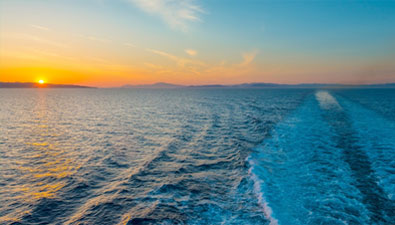 When students have completed all their years of hard work and they have finally earned the title of a 'Schoolies' or a 'Leaver', they want to celebrate their accomplishments with a vacation of a lifetime.
One of the ultimate ways to have a fully carefree vacation is on acruise. When you are cruising you are truly free to enjoy yourself. On your schoolies cruise you will have services provided to cater to your every need. The beauty of cruising is that it is an all-inclusive vacation. Meals, accommodations, travel, and almost anything else you could want is included in your travel package.
Choosing the Right Cruise Line
Once you've made your decision to spend your schoolies vacation on a cruise it is time for you to do your homework. In your effort to find a cruise package that will satisfy your own personal sense of adventure make sure that the cruise line caters to your ideal vacation goals.Keeping in mind that with limitations imposed over the last few years the traditional schoolie style cruise is a thing of the past. Many cruise liners won't allow schoolies cruises, however there are plenty of other options available.
That however does not mean that you can't have a traditional type vacation that your whole family can enjoy together. You will just have to decide what you are looking for out of your venture and choose a package that fits.
There are many different types of cruise lines out there. A young, vibrant, and energetic young Schoolie does not want to be stuck on a ship full of retirees for their fun in the sun. The result could be disastrous for both! Try to choose a cruise line with the help ofSure Thing Schoolies, since they will have activities and the atmosphere you are most likely looking for.
How to Enjoy Your Cruise Fun
Cruises offer a magical experience that cuts away from the norm. Living it up on the high seas can pump you up with many unique and exotic ventures. There is a special allure that captivates you as you see for the first time the night sky unencumbered by the city lights. Each day as you venture off ship to some exotic island location to explore you are open to entirely new adventures. See the locals, experience different cultures, enjoy beautiful sunsets and taste the most elegant dishes.
Regardless of what type of vacation you are looking for chances are that a cruise can fit the bill. There are often provisions in a cruise that are not offered in a regular vacation package. Whatever you plan to do, keep in mind that safety and security should be foremost in your decisions.
Having a great Schoolies holiday requires balance. Just as you would on land it is always wise to take necessary precautions. Be aware of your surroundings and be attentive. When you have struck that perfect match where you blend fun and adventure with the right care you will have found the ingredients for your masterful and most memorable vacation.